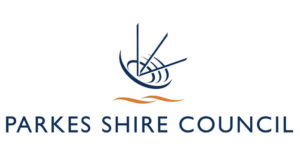 Congratulations to Council's Director Infrastructure, Andrew Francis for being awarded the Kamal Fernando Mentoring Award at the Australian Water Association Heads of Water NSW Branch Awards at a gala evening in Sydney. The award recognises individuals who have displayed outstanding passion and commitment to mentoring water industry professionals in acquiring the skill and resources needed to succeed as a professional. Andrew's dedication, innovation and regional participation in the water industry is to be commended.
Council operators and engineers at the new water and sewage treatment plants commenced their training this week ahead of the official hand over of the two sites from the John Holland contractors once construction is complete. Training will run throughout the testing, commissioning and proving phases. It will provide staff with the skills and knowledge to carry out the daily operations, preventative maintenance, onsite testing, fault finding and troubleshooting.
Both projects will allow for the sustainable growth of the town and support current and future expansion. Due to the wet weather earlier this week, Council temporarily closed our township pools and implemented a load limit for
unsealed roads across the Shire. While Council regrets the inconvenience caused by these provisional changes, the safety of our residents and visitors is paramount. Residents are encouraged to attend a free community night at the Tullamore Bowling Club on 21st March at 6:30pm. Keeping the Wheels Rolling, hosted by Tullamore Community Health, aims to bring financial, agricultural and health information to the local community with two guest speakers. A barbeque dinner will be supplied.
Enjoy your weekend.
Yours Faithfully,
Cr Ken Keith OAM
Mayor of Parkes Shire