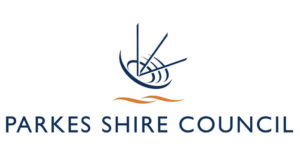 Thank you to everyone who supported this week's Anzac commemorations across the Parkes Shire. It was wonderful to see such a big turnout, a reflection of community spirit.
Guided by the feedback received during the Parkes 2030 Community Consultation Workshops, Council has prepared the draft suite of strategic plans. These documents outline the programs and projects Parkes Shire Council will undertake over the next four years, and how these will be funded. Residents can view the draft plans at www. parkes.nsw.gov.au. Council welcomes and encourages your feedback.
Last week we welcomed Minister for Infrastructure and Transport, Darren Chester MP who announced a $1.3 million dollar invest- ment towards the construction of two new rail bridges along the Melbourne to Bris- bane rail route.
On Sunday, residents and visitors have a rare opportunity to go inside some of Parkes' majestic heritage homes as part of the 2017 Australian Heritage Festival. The Sunrise to Sunset – Parkes Heritage Houses open day will see the doors of six grand homes open. Contact the Parkes Visitor Information Centre on 6862 6000 or www.visitparkes.com. au to purchase your tickets.
Parents and supervisors of local learner drivers are encouraged to attend a free two- hour workshop at Trundle Central School on Wednesday, 3rd May at 6pm. Bookings are essential, call 6861 2364.
It's time to dust off those platform heels for the 2017 Trundle ABBA Festival. Be sure to purchase your tickets for next weekend's festivities via www.trundleabbafestival.com. Have a fantastic week.
Yours Faithfully, Cr Ken Keith OAM Mayor of Parkes Shire