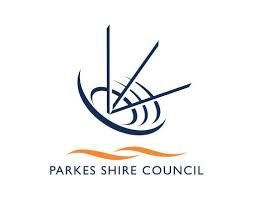 I am elated at this week's federal budget announcement of $8.4 billion towards the devel- opment of the Melbourne to Brisbane Inland Rail project. This significant investment will see the project become the critical backbone of transport and logistics driving our nation's global competitiveness into the future. I commend the Turnbull government on the announcement. It's estimated that around 150 new jobs in the agriculture, manufacturing and mining sectors could be created in Parkes, Forbes and Lachlan local government areas.
Congratulations to the Trundle ABBA festi- val for delivering a record-breaking event at the weekend. Around 6,000 eager Dancing Queens and Fernandos packed Trundle's main street to take part in the festivities, with feature artists Bjorn Again and the sold-out Kransky Sisters topping off a f-ABBA-lous weekend.
This week, Council turned yellow as part of National Road Safety Week 2017. Council's fleet vehicles displayed a yellow ribbon, the Cooke Park fountain turned yellow and Council staff wore yellow lapel ribbons to raise awareness about the importance of safe driving. The newly upgraded children's crossing at Holy Family was officially opened yesterday as part of the campaign to deliver improved
safety outcomes for students, teachers, parents and visitors. Residents can get involved online at www.sarahgroup.org.
Enjoy your weekend.
Yours Faithfully, Cr Ken Keith OAM Mayor of Parkes Shire