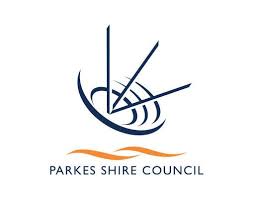 Congratulations to the organisers and volunteers who again made the Tullamore Irish Festival a great success. The entertainment and action packed programme was a credit to your hard work and organisation, and the smiles and fun displayed by festival goers was a sure marker of a great time had by all. Following our hot and dry summer this
year, Council quarterly water readings (December to March) has showed a surge in water rates across the Shire. Residents are being warned to expect higher than average water bills as a result of this increase in consumption. Accounts for the previous quarter will be issued to residents this Friday the 1st of April 2016. Parkes Shire
Council encourages residents to utilise the information on the Council website, including understanding your water account bill and ways to conserve water in your home and garden.
Local events continue into the Easter school holiday break with activities planned for all ages. Seniors Week kicks off this Friday and continues through to April 10th, with various activities being organised including an art exhibition at the Parkes Library and a range of activities organised by Neighbourhood Central. Youth Week 2016 will be held from April 8th to 16th, and to celebrate a free Pop-Up Cinema will travel to each township in the Shire so bring your chairs, bean bags, a picnic and the whole family. Visit Council's website to find out more details of these events.