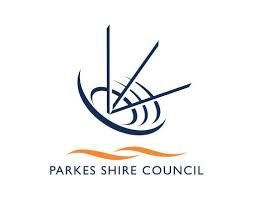 On Wednesday over 180 children packed the Coventry Room for a live performance of The Cow Tripped Over the Moon for National Simultaneous Storytime. Parkes Shire Library staff joined libraries, schools and bookshops across Australia to simultaneously act out the picture book.
Parkes welcomed up-and-coming sport- ing stars with the NSW PSSA AFL championships and the Netball NSW Schools Cup for the West/Central West areas held in town this week.
As part of the first stage of implemen- tation of the Parkes Main Street Vibrancy Strategy, temporary outdoor dining platforms will be piloted in the CBD. The platforms, designed exclusively for Parkes Shire Council, are transportable and will allow businesses to increase their dining capacity and expand the outdoor dining options in the town centre. Bella's Café will be the first establishment to trial the dining platform.
Next week, Parkes will take part in National Reconciliation Week, with a num- ber of events planned to commemorate two significant anniversaries in Australia's reconciliation journey: 50 years since the 1967 referendum, and 25 years since the historic Mabo decision. The theme is 'Let's Take the Next Steps', with locals asked to be a part of the next big steps in our na- tion's reconciliation journey. Find out about events at www.parkes.nsw.gov.au
Enjoy your weekend.
Your Faithfully,
Cr Ken Keith OAM
Mayor of Parkes Shire