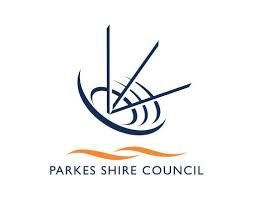 Parkes commemorated National Reconciliation Week 2017 with a number of events in the Shire. The Neighbourhood Central Hub in Peak Hill hosted a community morning tea with live performances, dancing and discussions.
The first temporary outdoor dining platform has been installed outside Bella's Café & Italian Restaurant this week. The platforms are piloted as part of the first stage implementation of the CBD Vibrancy Strategy.
Upgrades are almost complete on the Parkes Waste Facility. The new waste management scheme will commence from 1st July to deliver improved customer services, environmental performance and long-term sustainability. The facility now hosts an undercover drop-off area via well sign-posted directions and bitumen sealed roads. A new custom built gatehouse and weighbridge has also been constructed for the new waste management staff to provide improved customer service. Waste disposal charges for domestic waste loads will commence from 1st August. Residents can download a Waste Disposal Guide from www.parkes. nsw.gov.au
Residents are invited to attend the opening of an art exhibition Erratic Symbiosis, hosted by Parkes Library tomorrow at 11am. The exhibition marks the ten year anniversary of the Ub Ubbo Exchange, a non-profit community that has been facilitating cultural exchanges, promoting art exhibits and organising projects in Australia and the Philippines.
Enjoy your weekend.
Yours Faithfully, Cr Ken Keith OAM Mayor of Parkes Shire