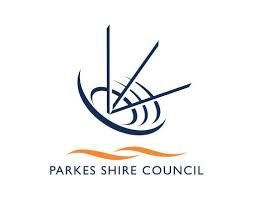 This week we welcomed NSW Minister for Planning Anthony Roberts for the launch of the Central West and Orana Regional Plan, which is a blueprint for planning and land use decisions for the 19 local government areas in the region, including the Parkes Shire.
Parkes also welcomed NSW Minister for Tourism and Major Events Adam Mar- shall to inspect the Parkes Regional Airport ahead of the proposed expansion to commence later this year. The State Govern- ment contributed $1.3 million, which will see upgrades to the runway, parking apron and business park area.
Council contractors have started the ex- pansion of the Parkes skate park this week. The $150,000 project will see specialist contractors, Trinity Skate Parks construct a junior development park. It's expected the project will take six weeks to complete. Motorists may have noticed some activity along Bushman Street and Jensen Lane recently. Construction is now complete on the resealing of the road and footpath upgrades.
Local sporting groups and educational institutions can apply for funding under the next round of Northparkes Sports Grants. For sporting clubs and organisations wanting to learn how to make a standout application, Council's grants officers will be hosting a workshop on Wednesday, 21st June from 12:30 to 1:30pm at Parkes Library. To reserve your spot contact 6861 2398.
Enjoy your weekend.
Yours Faithfully
Cr Ken Keith OAM
Mayor of Parkes Shire