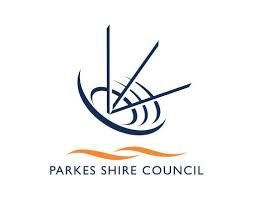 I would like to extend a warm welcome to Council's new weighbridge operators, who commenced working at the upgraded Parkes Waste Facility this week. The two operators are now on hand at the new gatehouse and weighbridge to provide im- proved customer service and to familiarise customers with the new system ahead of the introduction of waste disposal charges for domestic loads commencing 1 August . Parkes residents can pick up a Waste Disposal Charges Guide at the Parkes Waste Facility, Council's Administration Building or download it from Council's website.
In the coming weeks, residents in Parkes, Peak Hill and Cookamidgera can expect their residential water supply to be briefly interrupted as contractors carry out cleaning of the water mains ahead of the commissioning of the new Water Treatment Plant. This will ensure consumers experience optimal water pressure, taste and quality upon commissioning. Residents will be notified at least 24 hours prior to works taking place in their area.
I am delighted to see the return of four restored historical photographs to the Peak Hill community. As part of the Peak Hill History Restoration Project the collection has been restored, framed and digitised and will go on display at the Peak Hill Show in August.
We are now halfway through these school holidays, but there are still plenty of activi- ties happening across Parkes to keep the kids entertained. Parkes Library has a host of school holiday fun, including the Paint by Music and iSPY, iPAD, iPRINT! workshops, as well as the regular Rhyme and Story Time. Following the success the last school holiday Kids Day Out, the event will return to the Parkes Visitor Information Centre on Friday 14 July from 11am until 3pm. For more information, visit Council's website or call 02 6862 6000.
Have a fantastic weekend. Yours Faithfully,
Cr Ken Keith OAM Mayor of Parkes Shire