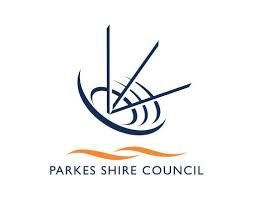 With the commission of the Water Treatment Plant before the end of September, Coun- cil contractors Clearflow have commenced cleaning of the water mains by air scouring in Peak Hill this week. It's expected that the crew will commence work in Cookamidgera from Sunday 16 July, before moving onto Parkes next week. During the cleaning process residents will experience loss of supply for a short time and may experience discol- oured water coming through taps temporarily. The cleaning process will ensure con- sumers experience optimal water pressure, taste and quality upon commissioning of the Water Treatment Facility. Residents will be notified at least 24 hours prior to works taking place in their area.
The Parkes Visitor Information Centre's Kids Day Out kicks off at 11am today, Friday 14 July with a full day of school holiday fun planned. Kids of all ages are invited to join
n the fun, which includes outdoor games, jumping castles, NRL games and giveaways, a fidget spinner challenge, sand-sational art, as well as an appearance by Chase and Marshall from Paw Patrol! While the kids play, the adults can browse the
range of market stalls selling local produce and goods through- out the day.
The sky's the limit this weekend for As- trofest 2017. The annual festival of astronomy endeavours
to bring together astronomers, both profes- sional and amateur to foster, encourage and promote astronomy in the Parkes region.
It's just over two weeks to go until National Tree Day. This year, we'll be planting at the northern end of Danilenko Street and I en- courage residents and visitors to come along on Sunday 30 July at 11am and do some- thing positive for our local environment. For more information on these programs and events visit Council's website or follow us on social media. Enjoy your weekend.
Yours Faithfully, Cr Ken Keith OAM Mayor of Parkes Shire