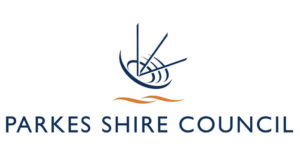 Parkes Shire Council has teamed up with 35 other local councils to take a national pledge to tackling climate change, as part of the Climate Council's Cities Power Partnership (CPP). This week I attended the launch of the CPP in Canberra, joining Climate Council members, ACT Environment Minister Shane Rattenbury, and other mayors and council representatives. We're excited to collaborate with other regional and metropolitan councils as part of the Cities Power Partnership, to share resources and ideas about how we can accelerate emission reduction and become a greener, more efficient and resilient community.
Council invites local tourism and business operators to come along to a Visitor Economy Workshop on Monday 7 August at the Aastro Dish Motor Inn. The workshop will incorporate an update on the current state of the tourism industry and opportunities for local business. For workshop details, head to visitparkes.com.au or phone the Parkes
Visitor Information Centre on 02 6862 6000. Only one week to go until National Tree Day, the largest community tree-planting and nature care event. This year, we'll be planting at the northern end of Danilenko Street and I encourage residents and visitors to come along on Sunday 30 July at 11am and do something positive for our local environment.
Register your attendance via visitparkes.com.au A reminder that Council contractors, Clearflow are continuing the cleaning of water mains throughout Parkes, with flushing of the mains in the Parkes CBD scheduled for Sunday 23 July. Residents and business operators will be notified of scheduled works and supply interruptions in your area 24 hours prior to works taking place. To remove any residual discolouration after the works are carried out, consumers should run a backyard tap until the water returns to normal. For more details visit parkes.nsw.gov.au
Enjoy your weekend.
Yours Faithfully,
Cr Ken Keith OAM
Mayor of Parkes Shire