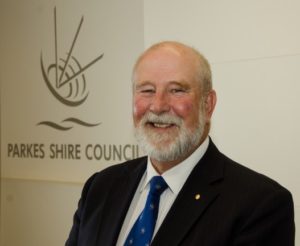 I would like to congratulate local logistics company SCT Intermodal Parkes for diversifying its operations to maximise the potential of the Parkes Logistics Hub by announcing a partnership with DP World Australia to provide direct freight access to Port Botany for local exporters and importers.
Council and the Parkes Chamber of Commerce are excited to launch the Love Our Local campaign, which will feature many local businesses. Join the campaign by following Visit Parkes Region on social media, liking the business pages and sharing what you love about shopping local.
Council invites local tourism and business operators to a Visitor Economy Workshop on Monday, 7th August at the Astro Dish Motor Inn. The workshop will incorporate an update on the current state of the tourism industry and opportunities for local business. For details head to visitparkes.com.au or phone 6862 6000.
Residents are invited to take part in the largest community tree-planting and nature care event on Sunday at 11am. As part of this year's National Tree Day, Council staff will be joining Central West Lachlan Landcare and community volunteers at the northern end of Danilenko Street with the aim of planting 500 trees. Register your attendance
via visitparkes.com.au
A reminder that waste disposal charges for domestic loads commence at the Parkes Waste Facility from 1st August to improve the waste and recyclable management and disposal techniques to reduce the amount of waste ending up in landfill. Separate and build specific loads, such as a green matter load, to qualify for cheaper rates.
Enjoy your weekend.
Yours Faithfully,
Cr Ken Keith OAM
Mayor of Parkes Shire