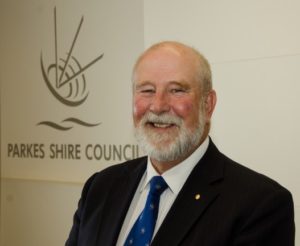 Congratulations to the District Show Societies for another successful show circuit. Residents of Tullamore, Trundle, Peak Hill, Parkes and surrounds took advantage of the public holiday to support the shows. Council's impressive CAT500B Road Reclaimer at the Parkes Show proved to be a big drawcard for residents wanting to know more about our roads program. The show circuit was capped off with an impressive fireworks display seen all across town.
To date, local procurement on the Advanced Water Recycling Facility is at 94%, with Council partnering with local suppliers and operators to deliver this project for our community. Combined with the new Water and Sewage Treatment Plants, local content equates to 36% of the total work complete across the project sites.
Curiosity and Wonder kicks off at Parkes Shire Library this month, celebrating literacy, science, art and creative play. The annual event offers a range of activities for residents and visitors of all ages. To view what's on, visit www.parkes.nsw.gov.au. Trundle Bush Tucker Day returns for its 31st year with a stellar line up of activities
planned for tomorrow. Last year Bush Tucker Day went ahead despite the major flooding that swept the region, however road closures upset the travel plans of many visitors.
I encourage everyone to support this terrific event to make it the biggest and best one yet. For all the details head to www.visitparkes.com.au.
Enjoy your weekend.
Yours Faithfully,
Cr Ken Keith OAM
Mayor of Parkes Shire