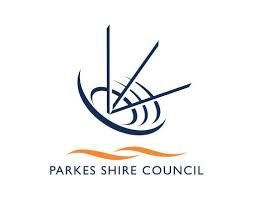 As Chair of the Melbourne to Brisbane Inland Rail Alliance (MBIRA), I welcomed the news of Federal Government's determination of the preferred Queensland section of the Inland Rail.
The preferred section, which runs via Pittsworth, Brookstead and the Wellcamp-Charlton industrial precinct, will inject billions of dollars into these regional economies.
The announcement adds certainty to the project. ARTC recently called for contractors for the Parkes to Narromine section of the line. For more information visit www.inlandrail.com.au
Parkes Shire residents are encouraged to preserve the rich history of the region by taking up the opportunity to gain free advice from Parkes Shire Council's Heritage Advisor who can give free professional advice on renovating or redeveloping private homes or commercial buildings. For more information contact Council's Planning & Environment Department on 6861 2373.
The 'Free Cuppa for the Driver' scheme are inviting local businesses to register for phase eight to run from 1st March to 31st May 2018. The closing date is Friday, 6th October. If your business would like to participate, contact Melanie Suitor on 6861 2364 or Melanie.Suitor@parkes.nsw.gov.au
As we welcome in the October Long Weekend, I encourage the community and visitors to enjoy all the Parkes Region has to offer including the 50th year of the 2PK Country Music Awards and the annual Parkes Antique Motorcycle Rally.
Cr Ken Keith OAM