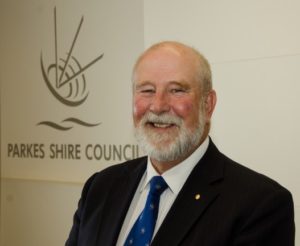 I am delighted to share the news that Parkes Shire Council was named the winner of the Water Management Award Division A category at the LGNSW Excellence in the Environment Awards held this week. Council received the award based on the delivery and sustainable management of the Parkes Integrated Water Infrastructure Renewal projects, which includes construction of the new Water Treatment Plant, refurbishment of Bore 8 and the Lachlan Pump Station, and construction of the Advanced Water Recycling Facility.
Council received funding under the NSW Government's Social Housing Community Improvement Fund to revitalise two popular community spaces in the Shire. PAC Park South in Parkes and Lindner Oval in Peak Hill will both receive upgrades, with both projects awarded $50,000 each. Parkes Library is inviting the community to attend a free talk with Jeremy Godwin, author of the book Mental Illness Sucks! (But It's Not The End Of The World), on Monday 23 October. If you'd like to attend, give Parkes Library a call on 6861 2309 to book your spot.
Today is the final day teams can register for the 2017 GP Cup on 28th October. Teams of 10 will compete in soccer, netball, touch football and a mystery event over the course of one action packed day at McGlynn Park. Download a nomination pack from Council's website.
Yours Faithfully,
Cr Ken Keith OAM, Mayor of Parkes Shire