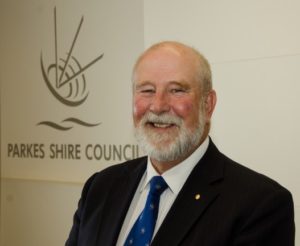 Congratulations to the Parkes Elvis Festival team on their second consecutive Gold Award at the annual NSW Tourism Conference in Sydney winning the Festivals and Events category. This award is also recognition of our fabulous volunteers and community.
Parkes Regional Airport also brought home a win from the Australian Airport Association (AAA) Industry Awards. The airport was joint winner in the Airport Innovation and Excellence – Operations category for the Aerodrome Reporting Officer Network Forum – an initiative established with Dubbo, Orange and Scone. A tremendous achievement for our airport operations staff.
Summer Reading Club kicks off on 1st December with the Library now taking registrations for this popular initiative. The goal this year is to read 974 books between 1st December and 31st January. Parkes Shire youth, aged 0 to 17, can take part by picking up a kit from Parkes, Trundle, Peak Hill or Tullamore Library.
Residents and visitors are invited to celebrate the start of the festive season at the Sparkle in the Park Christmas Markets, Movie Night and Street Parade next Friday. The annual Peak Hill Meet You Up the Street event is also on from 8.30am to midnight. Come say hello to our Council staff in the Commercial Gardens between 12 and 3pm. For more information visit www.parkes.nsw.gov.au.
Yours Faithfully,
Cr Ken Keith OAM
Mayor of Parkes Shire