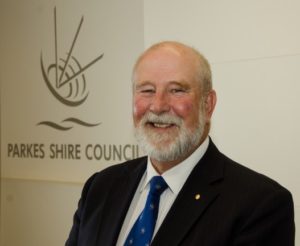 The festive season is upon us, with the Parkes Action Club Christmas Parade kicking off the celebrations at 5pm today. Everyone is invited to watch the festive floats make their way down Clarinda Street and into Cooke Park for Sparkle in the Park Upmarkets. Don't forget to pack the picnic blanket, with the outdoor cinema screening the Christmas classic, The Santa Claus 2. As the sun goes down, local buildings and shops will become a colourful canvas
of light displays as part of Sparkle Illuminations, with some exciting new locations added this year.
Peak Hill will also be celebrating the festive season today at the annual Meet You Up The Street Festival – with street stalls, music, shopping and family fun taking place until midnight. Come say hello to our Council staff and join the conversation about planned projects for Peak Hill, in the Commercial Gardens between 12 and 3pm. For more information visit www.parkes.nsw.gov.au.
Today marks the start of Parkes Shire Library's Summer Reading Club. The goal for this year is for members to read 974 books between 1st December and 31st January. Parkes Shire youth, aged 0 to 17, can take part by simply picking up a kit from Parkes, Trundle, Peak Hill or Tullamore Library. Help make Parkes sparkle! Local businesses are encouraged to deck out their shop fronts during the festive season, with the most creative window display awarded a marketing package valued at $500. The winner will be announced on the Shop Parkes Facebook page on Friday, 5th January 2018.
Don't forget to fill you stocking locally this Christmas for a chance to win a $5,000 travel package to a destination of your choice as part of the Shop Parkes + WIN campaign.
Have a safe and festive weekend,
Cr Ken Keith OAM
Mayor of Parkes Shire