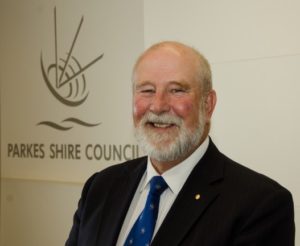 Congratulations to Parkes News and Gifts on winning this year's Sparkles Best Dressed Shop Window for their dazzling display. For their efforts, they will receive a $500 marketing package to promote their business as part of next year's Shop Parkes Christmas campaign. Thank you to all the local businesses who contributed to the festive spirit by decorating their windows.
Our local lifeguards are reminding locals to keep watch this summer, as kids flock to the pool, dams and the beach to keep cool. It is fantastic to see so many local children enrolled in the Learn to Swim program, with 436 students completing session one and 134 enrolled to take part in the intensive lessons to be held in January. This is only the second year Council has run the program, proving to be popular among our community. Swimming is a fundamental skill for a child's safety and I encourage all families to take up this opportunity. Enrolments for Session 2 close on 25 January 2018.
Parkes Aquatic Centre have gone on break, but will return in 2018 on Tuesday 2 January.
I would like to thank the Parkes Shire community for their support throughout 2017. This year has been an exciting year for Council, having delivered a new Water Treatment Plant, Sewage Treatment Plant and Advanced Recycled Water Facility, skate park extension, upgrades of the Parkes Waste Facility, Peak Hill Open Cut experience, and footpath and road infrastructure renewal projects – just to name a few. With the announcement of $8.4 billion funding for the Inland Rail, I look forward to what 2018 will bring for our region.
Finally, for those travelling over the Christmas/New Year period, please do so safely.
I wish you all a very Merry Christmas and happy and healthy New Year.
Have a safe and festive weekend,
Cr Ken Keith OAM
Mayor of Parkes Shire