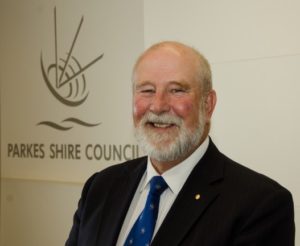 It's time to rock 'n roll for the 2018 Parkes Elvis Festival, celebrating 50 years since the '68 Comeback Special with over 150 events across the five days.
On Saturday at 11.15am, I will join the NSW Governor and members of the Elvis Revival Incorporated Committee to officially unveil the new Elvis statue in Cooke Park. The statue, sculpted by renowned artist Terrance Plowright, pays tribute to Elvis' memory and the wonderful volunteers who have made the Parkes Elvis Festival possible for 26 years.
In addition to all the regular festival favourites, there are plenty of new and exciting events that have been added to the program. For the first time in the festival's history there will be a midnight show, featuring Nic 'The King' Nicolas for those wanting to stay up late and dance the night away.
The Unplugged Elvis Competition on Sunday will see amateur acts take their talent to the main stage. This year we are honoured to have partnered with the US Consulate to bring an exhibition of 77 photographs of former US
president JFK to Parkes – certainly a must see during the festival.
Finally, a big thank you to our dedicated volunteers, valued sponsors, supporters, Elvis Revival Incorporated, local businesses, community members and Council staff who make the Festival possible.
Thankyer, thankyer very much.
Cr Ken Keith OAM
Mayor of Parkes Shire