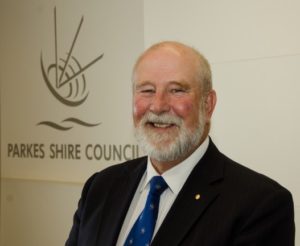 Council is excited to be launching the My Parkes portal next month – a property information hub set to deliver business improvement, enhanced access to information and faster processing times. Residents can register for a My Parkes login, where they will be able to access their property information, pay their rates and water instalments online, and track the status of a customer request or application. The My Parkes portal will go live at the end of March. Parkes Shire residents will receive a mail out in the coming weeks with instructions on how to register.
Council has teamed up with other local government organisations across Western NSW to deliver the Free Cuppa for the Driver campaign in 2018. Free Cuppa is an incentive program combating driver fatigue by offering drivers a free cup of coffee or tea when they have travelled over 100km from their home address between 1st March and 31st May each year. Motorists can plan ahead by searching for Free Cuppa locations via the new website www.freecuppa.com.au or Facebook @Free-Cuppa.
Parkes Shire youth are encouraged to share their ideas about what events and activities Council should deliver for Youth Week 2018. Youth Week 2018 will be held from 13 to 22 April, with the theme "Unity Through Diversity" and Council would love to hear from local youth about what they would like to do to celebrate. To share your ideas, contact Council on 6861 2333 or council@parkes.nsw.gov.au.
Residents are invited to attend the next
Ordinary Meeting of Council next Tuesday, 20th February at 2pm in the Council Chambers.
Yours Faithfully,
Cr Ken Keith OAM
Mayor of Parkes Shire