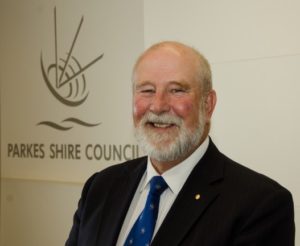 Parliamentary Secretary for Western NSW Rick Colless visited the Parkes Shire this week to officially open the second stage of upgrades to Middle Trundle Road, one of our region's key transport routes. Thank you to the NSW Government for its significant contribution towards the upgrades, which are set to deliver improved accessibility,
productivity and local linkages throughout the region.
Parkes Shire residents are invited to join the nation-wide effort to help conserve the environment as part of this year's Clean Up Australia Day on Sunday, 4th March. Registrations will take place at Lions Park in Parkes from 8am where they will be given a clean-up kit and allocated a site. Participants in Peak Hill can register from 7.30am at the Commercial Gardens.
Last year 6,215 ute loads of rubbish were removed by 266,831 Clean Up Australia Day volunteers from 2,822 sites across NSW, including Parkes and Peak Hill. This year, the Parkes Shire has the opportunity to help set some new records.
This week Council has teamed up with the Roads and Maritime Services to promote Road Rules Awareness Week, giving local motorists an opportunity to refresh their knowledge of the law. Running from Monday this week to Sunday, 4th March, locals are encouraged to check out the NSW Road Safety Facebook page to view animations of the top 10 misunderstood road rules, some of which include manoeuvring roundabouts, merging traffic and conducting U-turns.
The Free Cuppa for the Driver campaign kicked off this week and Council is delighted to be a partner in the incentive program, which aims to combat driver fatigue. Drivers are encouraged to stop for a Free Cuppa until 31st May when they've driven over 100km from their home address. Find participating businesses via the new website, www.freecuppa.com.au.
Enjoy the weekend.
Yours Faithfully,
Cr Ken Keith OAM
Mayor of Parkes Shire