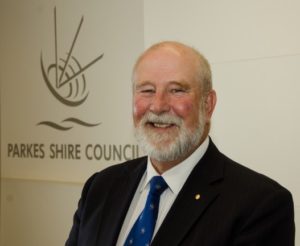 Council will be welcoming over 200 delegates to Parkes next week for the 2018 Local Government NSW Tourism Conference. Economic benefits from hosting the event include around 200 motel rooms booked for tourism managers, mayors, councillors, industry professionals and sponsors from around NSW. The conference includes workshops, case studies, panel discussions and site visits to Trundle, Peak Hill, the Henry Parkes Centre and The Parkes Radio Telescope.
Council's Road Safety and Injury Prevention Officer is calling on young amateur actors to audition for the annual mock crash demonstration, which aims to improve the attitudes and behaviours of young drivers and passengers. Auditions take place on 21st March at 5pm in the Council Chambers. Contact 6861 2364.
Council crews completed construction of three new concrete causeways along Cooka Hills Road. The $150,000 project included the removal of the old causeways and reconstruction to improve access and safety and withstand flooding.
An intimate collection of works by Australia's greatest all-round genius artist and writer Norman Lindsay is hosted by Parkes Shire Library, and includes features, sketches, posters, etchings, block printing and limited edition copies of Norman Lindsay's work, as well as early editions of his books. The exhibition will run until 27th March.
Yours Faithfully, Cr Ken Keith OAM
Mayor of Parkes Shire