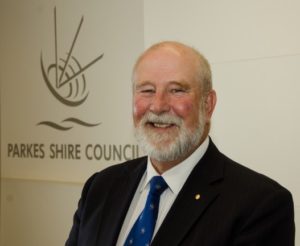 This week Parkes welcomed over 200 councillors, council staff and tourism operators for the 2018 Local Government NSW Tourism Conference. Delegates from across the state heard from industry experts and leaders over the three-day conference at the Parkes Leagues Club. Our region's most recognised tourism attraction was the centrepiece for the official conference dinner held at the CSIRO Parkes Radio Telescope on Wednesday.
Residents are invited to tour our multi award winning infrastructure sites next Saturday, 24th March. The Community Open Day of the new Water and Sewage Treatment Plants is an opportunity to learn about the treatment process with guided tours, activities and giveaways. With a combined budget of more than $100 million, the Integrated Water Infrastructure Renewal projects represent the largest capital works that Council has ever undertaken to ensure our water security in the future. The Water Treatment Plant will be open to the public from 10am until 2pm. Visitors must wear fully enclosed, flat shoes.
Council's Road Safety and Injury Prevention Officer is calling young amateur actors to audition for the annual mock crash demonstration. Celebrating its 10th anniversary, the demonstration aims to improve the attitudes and behaviours of young drivers and passengers. Auditions will take place on Wednesday, 21st March at 5pm in the Council Chambers. Interested youth can contact 6861 2364.
Yours Faithfully,
Cr Ken Keith OAM
Mayor of Parkes Shire