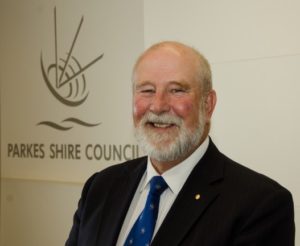 Congratulations to the Parkes Aero Club on achieving 70 years. This Saturday 14th April, residents and visitors are invited to celebrate the milestone at the Parkes Aero Spectacular. Between 10am and 4pm the Parkes Regional Airport will host a full program of spectacular family-friendly activities, including the RAAF Roulette air show, aircraft tours, exhibits, classic car display, jumping castle and plenty of entertainment. To find out more and to purchase tickets, visit www.visitparkes.nsw.gov.au
Today marks the start of Youth Week 2018 – giving young people an opportunity to share ideas, attend live events, and have fun. To acknowledge the contributions of the young people across the Parkes Shire, Council is hosting a Youth Week Neon Disco tonight at the Parkes PCYC. The Disco is an alcohol and drug free event for Parkes Shire high school students in Years 7 to 12, with a live DJ, free barbeque and giveaways – a great start to the school holidays.
A reminder that Parkes Waste Facility is holding a free tip weekend this Saturday and Sunday between 10am and 4.15pm, giving residents an opportunity to dispose of general domestic waste including green waste, recyclables and general household waste free of charge. For more information, visit www.parkes.nsw.gov.au.
Have a safe and enjoyable weekend,
Cr Ken Keith OAM
Mayor of Parkes Shire