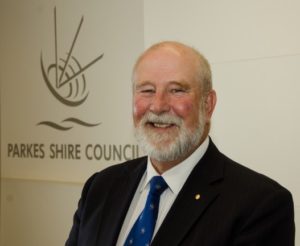 Council's grants team have put forward eight local projects for funding under round two of the State Government's Stronger Country Communities Fund. We have taken the opportunity to submit a number of township projects, identified by our residents as priorities during the Parkes 2030 community consultation workshops held last year.
Among the projects put forward are the extension to the Tullamore GP suite, the rejuvenation of Caswell Street in Peak Hill, and a new amenities block in Trundle. Combined, the eight projects are valued at more than $2 million.
Council's Biosecurity Officers are encouraging locals to take advantage of the free services they provide to our community aimed at minimising the spread of priority weeds. Those services include weed control advice, property inspections, weed identification and the distribution of educational materials. To help protect our unique, contact our Biosecurity Officers on 6861 2343.
Council crews have recently completed improvements to the internal road at the Peak Hill Cemetery. The community-initiated project, funded by the Peak Hill CCC, involved carrying out some tree and root maintenance, and widening the road to 4 metres using 100mm of road base to significantly improve accessibility at the site.
Parkes and Peak Hill's Fire and Rescue stations will open their doors between 10am and 2pm tomorrow, giving locals an opportunity to meet our local firefighters, learn how the station operates and check out the fire trucks.
Local business operators and interested community members are invited to attend the ID Solutions Census Briefing on Wednesday, 23rd May, 5.30 to 7pm in the Council Chambers. The free session provides practical insights and skills on how to take advantage of the ID Solutions online platform and latest census data. Register your attendance via Council's website, www.parkes.nsw.gov.au
Have a safe enjoyable weekend,
Cr Ken Keith OAM
Mayor of Parkes Shire