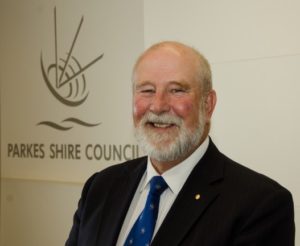 A total of 28 local business operators took advantage of the iD. Solutions Census Briefing workshop held on Wednesday evening to gain an insight into how the latest census data can benefit their daily work and future planning. A number of Council staff and Councillors also took part in earlier sessions to gain a better understanding
of how to utilise the data in our operations.
Residents can view our economic and community profile, and access the latest data, via Council's website on the Economic Overview page, www.parkes.nsw.gov.au Residents have until next Tuesday to join conversation about the tree replacement options at the Parkes Cemetery entrance.
The strategy, which includes a number of concept images, is available to view on Council's website under the Public Notice section where you can complete a short survey about your preferred option. The Free Cuppa for the Driver campaign wraps up next Thursday – the incentive program aiming to encourage drivers to take the time to arrive alive. We are a proud supporter of the campaign, and thank our wonderful local businesses who signed up to provide the Free Cuppas this year. Businesses interested in becoming a Free Cuppa provider next year can get in touch via the Free Cuppa website, www.freecuppa.com.au, or contact our Road Safety Officer on 6861 2364.
Next week the Parkes Shire will mark Reconciliation Week, 30 May until 7 June. The theme is 'Don't Keep History a Mystery", with the Galari-Lachlan Reconciliation Group inviting locals to view an exhibition in the Coventry Room showcasing both contemporary and ancient Wiradjuri history, which is rich in the Parkes area. The dates commemorate two significant milestones – the successful 1967 referendum and the High Court Mabo decision. If you would like to attend the opening night, please RSVP on 6861 2309.
Have a safe and enjoyable weekend,
Cr Ken Keith OAM
Mayor of Parkes Shire