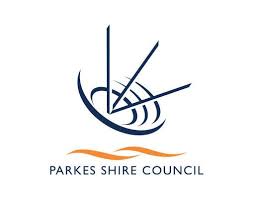 Congratulations to Cheryl and the team on the first edition of the Parkes Phoenix. The Parkes Shire is a thriving regional centre with a plethora of major infrastructure developments and boasts a positive and innovative community. New water and sewage treatment facilities are currently under development with a total combined cost of $70M.
Council has been planning for these major infrastructure projects for over 20 years, with the existing facilities now reaching the end of their capacity. John Holland Group have been engaged to deliver both projects. These projects will ensure safe, secure and robust water and sewage systems to service the growth of the community.
The terminal upgrade of the Parkes Airport is progressing well, with construction due to complete in June this year. The new Parkes Hospital which opened in November 2015, stands as a first class medical facility which will service the needs of the Parkes Shire community into the future.
The old hospital site has now been acquired by Council and will be developed into a residential sub-division with the old community health building earmarked for re-development. The annual National Local Government Touch Carnival was held on 27th February with over 300 Local Government employees from across Australia converging for a weekend of fun, fitness and comradery.
We look forward to celebrating 25 years of the event in 2017. Other future milestones in the Parkes Shire calendar include the 30th Anniversary of the Trundle Bush Tucker Day in September and the 25th Anniversary of the
Parkes Elvis Festival in January 2017. This Easter weekend don't forget to don the green and head to the Tullamore Irish Festival for a weekend filled with Irish music, dancing and fun, featuring international headline act, Damien Leith.
Yours Faithfully,
Cr Ken Keith OAM
Mayor of Parkes Shire