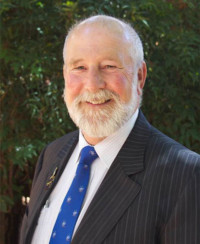 Mayors from councils across the country have demanded swift action to tackle climate change from the Federal Government.
Parkes Shire Mayor Ken Keith and 14 other mayors from the Cities Power Partnership, Australia's largest local government climate alliance, have joined forces to demand more Federal support for local work on climate change, commitment to a national 100% renewable energy target and rapid phase out of fossil fuel subsidies.
Lord Mayor of Sydney Clover Moore said local governments around Australia and the world had been leading on climate action for decades, however their efforts were increasingly stifled by the shocking inaction of their state and federal governments.
"By stoking fear and ignoring the science, our federal parliamentarians are distracting voters from the inarguable truth – that without urgent, coordinated, and global action to reduce emissions and shift to renewable energy, we will trigger runaway climate change."
Climate Councillor Professor Tim Flannery said the next Federal Government must act swiftly to avert a climate crisis – and that means supporting local solutions.
"Mayors are making a stand to demand that Federal leaders commit to meaningful action on climate change – and that means switching to renewable energy and ending subsidies for the dirty coal and gas industries that are putting our communities at risk of serious climate damage."
The mayors demanded three major actions from Federal leaders:
• Strong national climate policy aligned to the science and a national commitment to rapidly transitioning to 100% clean energy
• Support the rapid phase out of fossil fuel subsidies which contribute to climate change
• Provide long-term finance to support implementation of clean energy and sustainable transport, such as rooftop solar, battery storage, electric vehicle charging stations, public and active transport infrastructure in council and community areas.