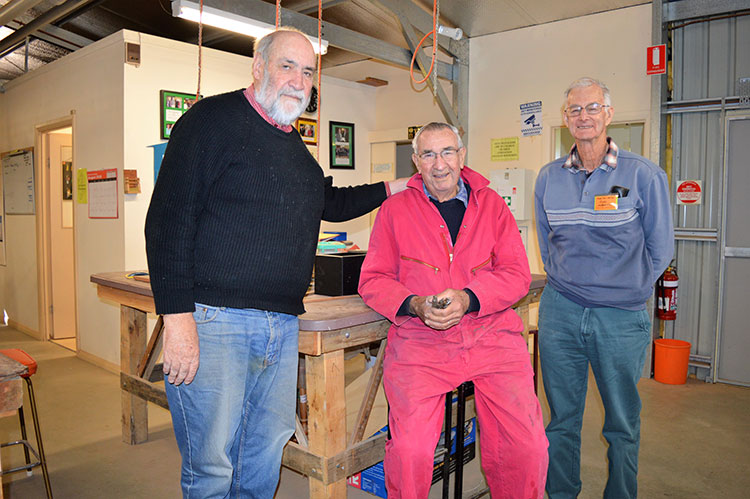 The Parkes Men's Shed is one of 390 groups in NSW and has about 120 members. Under COVID regulations they can currently only have 15 members at the shed per session. These sessions are extremely valuable to members, especially during these times. Here is what three members say about their involvement and why they keep on going back.
John Barnham: The community and company of men is fantastic, and to get away from our wives…!
Hedley Nicholson: I can talk about the benefits of the Men's Shed all day long. It is one of the best groups for older men, especially widowers or single men. We have many farmers who worked alone all their lives and who enjoy some company now. We come here and talk about everything. Just like women, men also like to talk to their friends. Coming here does wonders for mental health, and we get such good support from the community. Better response than anything else I've been involved with.
John Maynard: It is a great opportunity to get out, meet with people and to learn new skills.