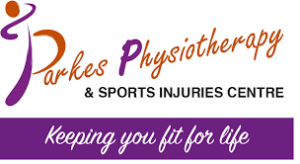 Within the normal knee joint are two C shaped  discs of cartilage called the medial and lateral menisci. They have a unique wedged, kidney shape and a blood supply only to their outer third which decreases as you age. Almost 70% of each meniscus is made up of water. These unique properties allow the knee to function as well as it does but they are also the reason why meniscus tears are one of the most common knee joint injuries.
The wedge shape of your meniscus assists with the rotational stability that is created by the anterior cruciate ligament especially during pivoting movements. The large water content allows them to act like a shock absorber. As you walk, jump or run the knee absorbs large forces with the amount of force increasing exponentially as the speed of movement increases. Your mniscus helps to disperse these compressive orces over the whole knee therefore inimizing the damage to the cartilage that ines the bone surfaces.
Meniscal tears are often classified as either raumatic or degenerative. In the younger opulation, meniscus tears are usually due o trauma by twisting on a slightly bent knee.
The traumatic type of meniscal injuries is ost often sports related. Commonly there s pain and a 'pop' is heard. The knee joint swells and occasionally the athlete will report a locking or painful clicking sensation. Degenerative tears occur in the older population due to natural age-related degeneration and often the person is unaware of the cause of pain and swelling.
Stay tuned for my next column which will address the management and rehabilitation for the torn meniscus.
For the fitness of you,
Linda Reilly