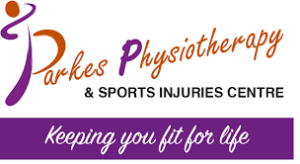 Whether due to trauma or degenerative changes, a torn meniscus will often present with pain and swelling in the knee joint and difficulty straightening the knee. Sometimes there may also be a history of painful clicking or locking. Manual testing and MRI can confirm the diagnosis of a meniscus tear.
Whenever possible, physiotherapy is considered the first line of treatment when there are symptoms of a meniscal tear. This involves strengthening exercises, icing to reduce swelling and avoiding activities that put pressure on the joint such as pivoting, squatting or repetitive bending of the knee.
One of the main functions of the knee joint meniscus is to absorb shock. Luckily, the muscles around the knee also function as shock absorbers. Research has shown that as muscle strength around the knee increases bone stress decreases and therefore pain and dynamic stability improve.
If, after a few weeks of conservative management, pain and dysfunction are still present your doctor may recommend surgery. This is usually day surgery and involves arthroscopic repair or removal of the torn piece of cartilage. As part of the recovery process the muscles around the knee must be strengthened in order to minimise secondary degenerative changes.
If osteoarthritis is also present in the affected knee, as is often the case with degenerative meniscus tears, surgical treatment may not provide the pain relief or return to optimal function normally expected of arthroscopic repair. In fact, the research indicates that arthroscopic surgery for this population offers no advantage over physiotherapy for relief of symptoms or improvement in function.
For the fitness of you.
Linda Reilly