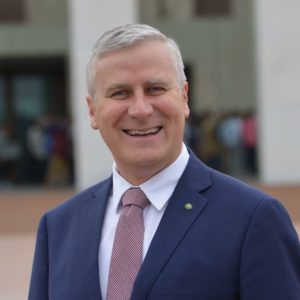 The Nationals' Member for Riverina and Deputy Prime Minister, Michael McCormack, will open an electorate office in Parkes on Monday, 4th June. "The northern part of the Riverina electorate, which includes Parkes, Forbes, Peak
Hill, Trundle, Tullamore and Cowra, is a vibrant region and deserves an accessible office to provide the best representation possible," Michael said.
"I am in this part of the electorate frequently and the office will allow me to meet constituents in a private and comfortable environment."
"Having an office with a full-time staff member in the region will also provide a face-to-face service for constituents."
The Parkes office will be located at 207A Clarinda Street and will have one full-time staff member. The office telephone number will be 6862 4560. "I am really delighted to have created a full-time job in Parkes and to have supported local trades in the outfitting of the building," Michael said.
An official opening of the office will be held today at 5pm.
"From about 4.30pm I will take a walk through the central business district and would love to catch up with as many people as possible for a quick hello."
Parkes Mayor, Councillor Ken Keith, welcomed the decision to open the new office. "We are delighted the Federal Member has decided to locate his office in Parkes in the northern part of the electorate to make it easier and more convenient for his constituents to meet with him and to discuss their issues," the Mayor said.