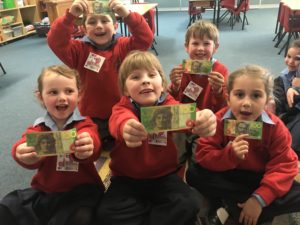 Middleton Public School Kindergarten students recently celebrated a major milestone celebrating 100 days of school.
The day consisted of 100th day of school activities. "We also incorporated reading, writing, language and mathematical activities focusing on this all important number," said Stacey Jones.
From day one at school, each day was marked off, which initiated discussion around numeral identification. As the
school days grew, mathematical language was used to develop understanding of number arrays of 5, 10, 15 up to 100.
On the 100th day it was time to celebrate! The students experienced and explored different opportunities to see, touch and display 100 using materials, such as building a tower using 100 cups, counting 100 and what 100 looks like in a variety of objects.