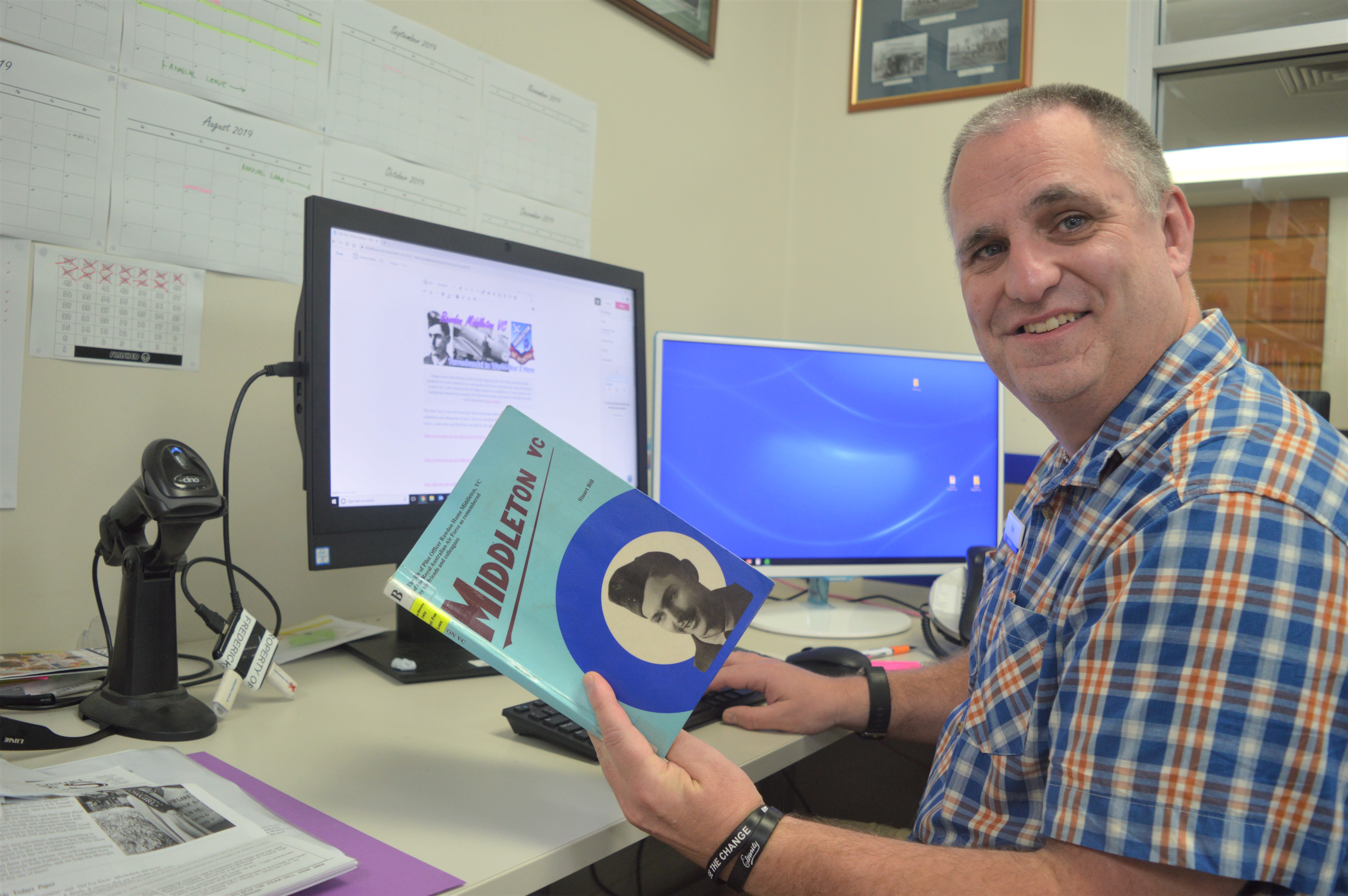 While gold was discovered in Parkes more than 150 years ago, one resident is on a serious search to discover the new gold of our Shire.
"Gold is our history, it is precious once you find it, but it is not a matter of just scratching the surface. You have to dig deeper," says Local and Family History Officer of the Parkes Shire Library, Dan Fredericks.
"My job is to do the digging, to do the research, and try and find the stories and truth behind stories and to make them presentable and accessible."
Dan started the library's history blog (https://historyparkes.org/) in April 2015 after discovering some very rich story veins. "I have an incredibly interesting job, it is fascinating," says Dan, who is also a passionate writer who loves turning his discoveries into interactive and well researched stories.
Dan's mining efforts are causing a new gold rush with views on the blog increasing from just over 3,000 in 2015 to almost 10,000 last year.
"The blog highlights another part of our Shire, and while Parkes Elvis Festival is our most international event, the blog draws readers from all over the world. We have amazing stories, and unless we preserve and promote them, people will forget." The history blog first started with war stories as it was the centenary of Anzac and Gallipoli, but he soon found many more veins of stories and credits the Facebook page 'Parkes in photos of years gone past' as a good source of inspiration.
He says sometimes urban myths surface, such as the origin of the name Rosedurnate. There were various theories, and while researching it, Warwick Tom came in one day to do his own research and Dan discovered the true story resulting in another blog post. An international event like the Olympics was the instigator of another exciting story
discovery for Dan. When Scott Westcott was still waiting for his qualification for the marathon in the 2016 Olympic Games, someone mentioned that Scott would be the third one from his class to go to the Olympics.
That was the spark to get Dan's interest and the digging started resulting in an exciting project with a deadline on the eight Olympians to have come from the Parkes Shire. "Each one of them was an amazing story in itself – some very happy and some quite sad."
With over 50 blogs already written, Dan feels he has not even scratched the surface. "I'm in the job for life – there is so much more to research, dig up and discover."
With a steady stream of locals and visitors using the library for research, he is never short on new ideas. "It's like finding treasure." And every story seems to blow him away, as the one he is currently working on about the RAAF pilot Rawdon Middleton.
Dan aims to post a new blog per month, and tries to promote new blogs as much as possible. "The more people know about it, the more ideas come through."
"My history teacher said if we don't learn from our mistakes in the past, we will just make them again. Apart from the historical stories, there are also some fascinating tales, while others are just joyful things, like Parkes getting snow about every ten years."
With so much passion and dedication, Dan will remain 'a miner for a heart of gold', as Neil Young sings, to keep on digging up all the fascinating stories of our shire.
By Maggi Barnard