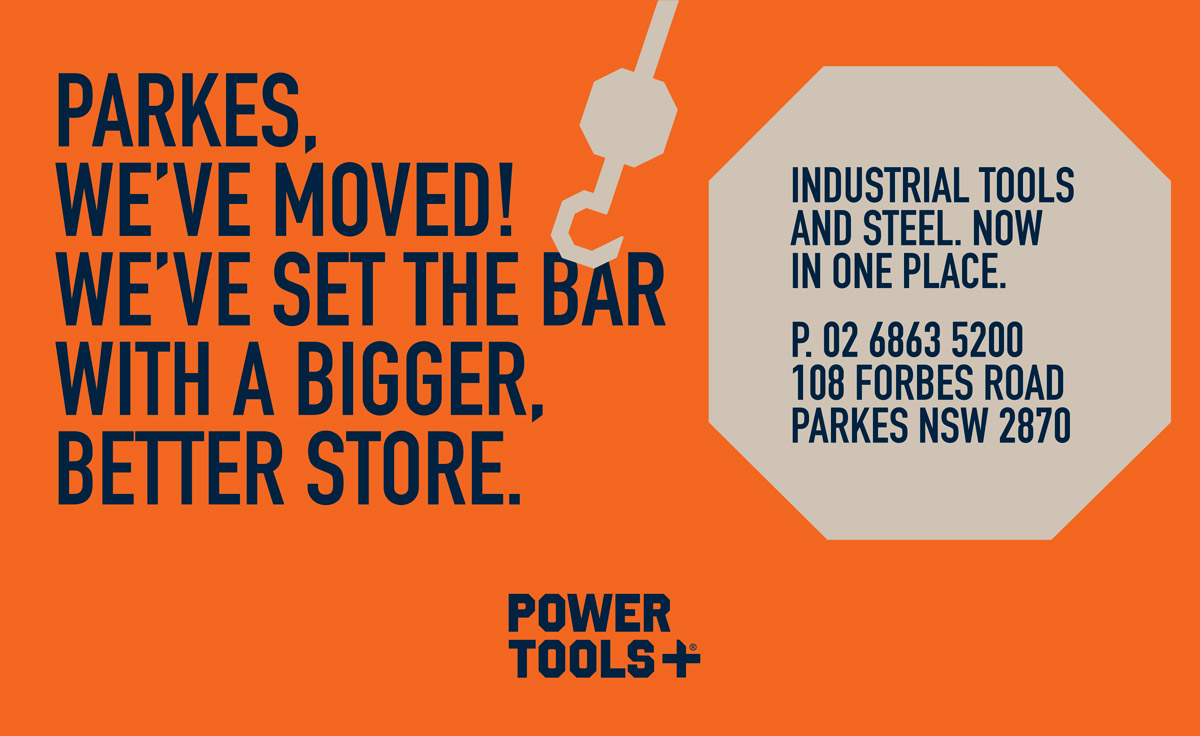 The new address in Parkes for all industrial supplies, including steel, is 108 Forbes Road where Power Tools Plus has opened its brand-new store on Monday this week.
"I'm so proud of all the work our team have put into bringing this project to fruition," said Power Tools Plus General Manager, Carrie Olsen.
"We're thrilled to be able to expand our offering for the Parkes region and our Parkes customers, supporting their needs now and into the future. We're here to help regional people and communities thrive, and help our customers build it, fix it and service it. This development cements our ability to continue to do just that."
Apart from doubling in size from the original Parkes store, the biggest news is that Power Tools Plus is now supplying steel and industrial supplies all in the same location. "We have metal sheets, bars, fencing, reinforcing, structural steel and much more," said Marketing Manager, Marianne Casey.
The store not only has more space with wider aisles and signage to find items easier, but also sports a bigger carpark for customers.
Marianne said a new range of concreting tools and materials were introduced and they expanded their range of Milwaukee and Makita tools. "We are looking to introduce more DIY, outdoor and job-site products.
"We know tool lovers like to see and feel products before they buy and that's why more of our power tools, welding machines, compressors and tool kits are out on display," said Marianne.
She said customers could definitely still expect the same great Power Tools Plus welcome they've been receiving for 17 years. "We pride ourselves on getting to know customers, taking care to help solve their problems with helpful product advice and service all delivered with a local flair."