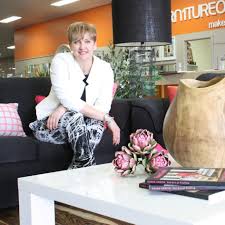 When decorating we seek to create a beautiful vision at the end of the rainbow, but it is easy to lose our way. Turning a home into your private haven will be easy with these simple rules.
DECORATING DO'S
1. Decide on your vision and draw up a plan to achieve it. Whether it is a full makeover or a small spot of decorating, a plan will ensure you will stay focused.
2. Adopt a colour palette that is neutral and can be adapted to different styles over time. Add colour with soft furnishings and accessories to give the room visual impact.
3. Select furniture that is in scale with the room's dimensions to ensure the room will appear in perfect proportion.
4. Define zones within open planned areas with rugs and use cushions to bring a room's colour palette together. Combine different textures and fabrics to create interest, warmth and atmosphere.
5. Style your room with statement pieces that reflect your personality. Select large artwork and stunning vases filled with natural elements to give texture.
DECORATING DONT'S
1. Don't get overwhelmed – if you don't want to tackle a project alone make sure to get help.
2. Don't try to incorporate too many different ideas or styles.
3. Don't settle for second best. Choose pieces of furniture that you will love. Sometimes investing in quality is well
worth the initial outlay as true classic design pieces will always stand the test of time.
4. Don't clutter your home with too many accessories. Less is definitely more. Be confident to use large statement objects and let them do the work for you.
5. Don't keep items of furniture or homewares just because they were presents or hand me downs. Be ruthless and only use items that you love and that suits your style of design. If you can't throw these items out, at least put them in storage and only let them see the light of day when necessary.
Now it is up to you to follow these guidelines, but remember some rules are meant to be broken. It would be the slight bending of the rules that will make your home a true reflection of your personality whilst ensuring fantastic results.
By Karen Creith