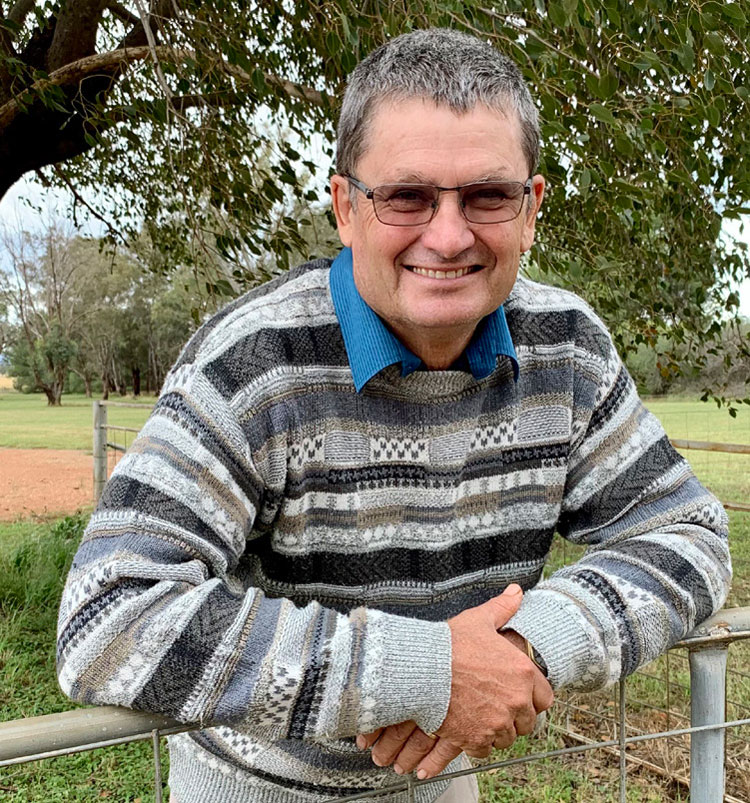 I have been married for 33 years to my wife Alison and have three gown-up children. I am a fifth generation farmer of Alectown and business partner with Gregor and Marty Sammut-Paul at Regional Business Supplies. I attended Parkes High School and have been on the land ever since.
I am a life member of the Parkes M & D Society, member of the Parkes Uniting Church and Alectown Rural Fire Service. I am a vocal advocate for sustainable change in the face of global warming and am constantly looking to encourage action that protects and presents opportunity to our shire. I also like nothing better than to pick up my guitar and have a good sing.
Since being elected to Council I chose to chair the Rural Roads Committee looking after over 2,000km of rural roads.
I have had the satisfaction of being involved in projects that have gone from an idea to completion including the Arts Advisory Council, the Country University Centre, Lower Clarinda Street upgrade, new library, Family Day Care Centre, Cooke Park Pavilion, Recycled Water Ring Main and many other sporting and community facilities across the shire. I am proud to be a part of a Council that during the drought implemented free domestic and stock water for our farmers and free admission to our swimming pools.
I wish to continue to be part of a progressive team that will continue to build confidence and prosperity for everyone in the Parkes Shire. The Special Activation Precinct will move into its next phase, and this will bring amazing opportunities to farming and town businesses alike. A growing population presents new challenges but things that seemed out of reach will become possible and we dare to dream.
Balance is important in any community and a focus on family activity venues and events, as well as affordable housing partnerships, will all be high on my list of priorities if I am re-elected to Council.
Another important balance is female representation. With Barb and Pat stepping down I would urge your consideration of this in the numbering of your ballot.
I believe I have worked hard in my first term of Council to create the relationships and knowledge to be an effective and articulate representative for my community. Being a councillor is important to me because I can make a difference for others, creating legacies that make the Parkes Shire an even more attractive place to live.