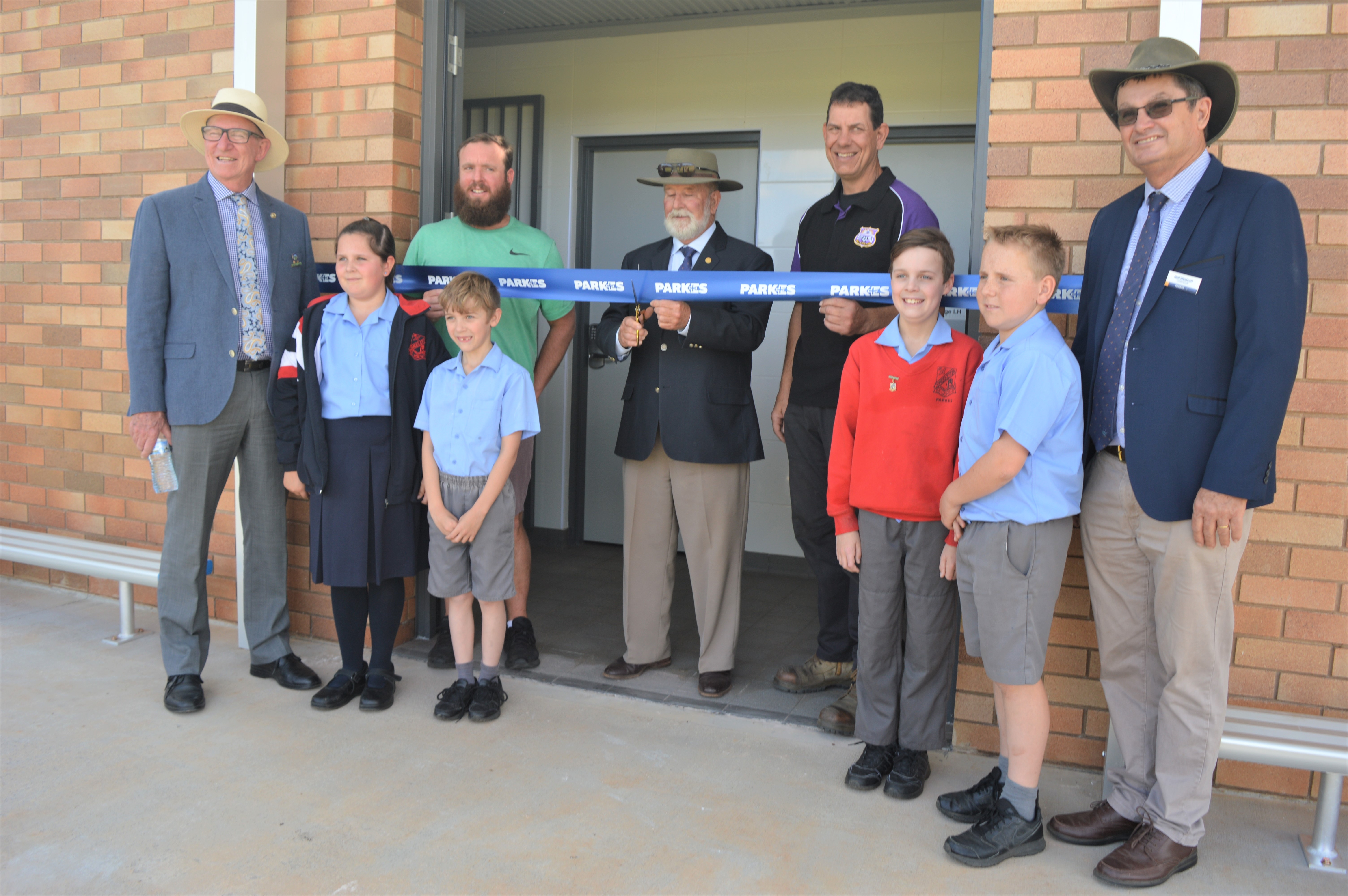 The future of soccer in Parkes promises to be exciting with the completion of the refurbishment of the 41-year-old amenities block at Harrison Park Parkes Shire Mayor Ken Keith, Councillors and representative from the Parkes & District Amateur Soccer Association attended the opening of the new $378,000 project last Thursday.
Harrison Park, home of the Parkes & District Amateur Soccer Association, is considered one of the premier soccer fields in the Central West, but the amenities were in desperate need of refurbishment.
The new facility features two spacious change rooms, eight additional toilets, and additional facilities for disabled/ambulant access. The change rooms provide direct access to shower facilities, which can be closed to the public when required.
The new amenities block has been designed for maximum ventilation while still being sheltered from the weather, and also features a new referee room, and accessible parent change room. Energy and water efficiencies include timed taps and bubbler, LED lighting on timed sensors, and drinking bottle refill stations.
"These upgrades will certainly be a game changer for local soccer. There are more than 500 registered players, as well as spectators and family members who regularly use these facilities, while the Parkes and District Cricket Association also utilise the field," the Mayor said.
Parkes & District Amateur Soccer Association's President, Wayne Osborne said the new facilities would give Parkes a competitive edge when bidding to host future sporting events.
"We are looking to apply for some rounds of the Western Youth League, and following that State titles. Councils are really investing in the playing surfaces and sealing work on the car parks, so we will end up with a premier product."
The works were managed by Parkes Shire Council's Building and Projects Officer Bart Ingram and delivered by local building contractor Rodney Barnes.