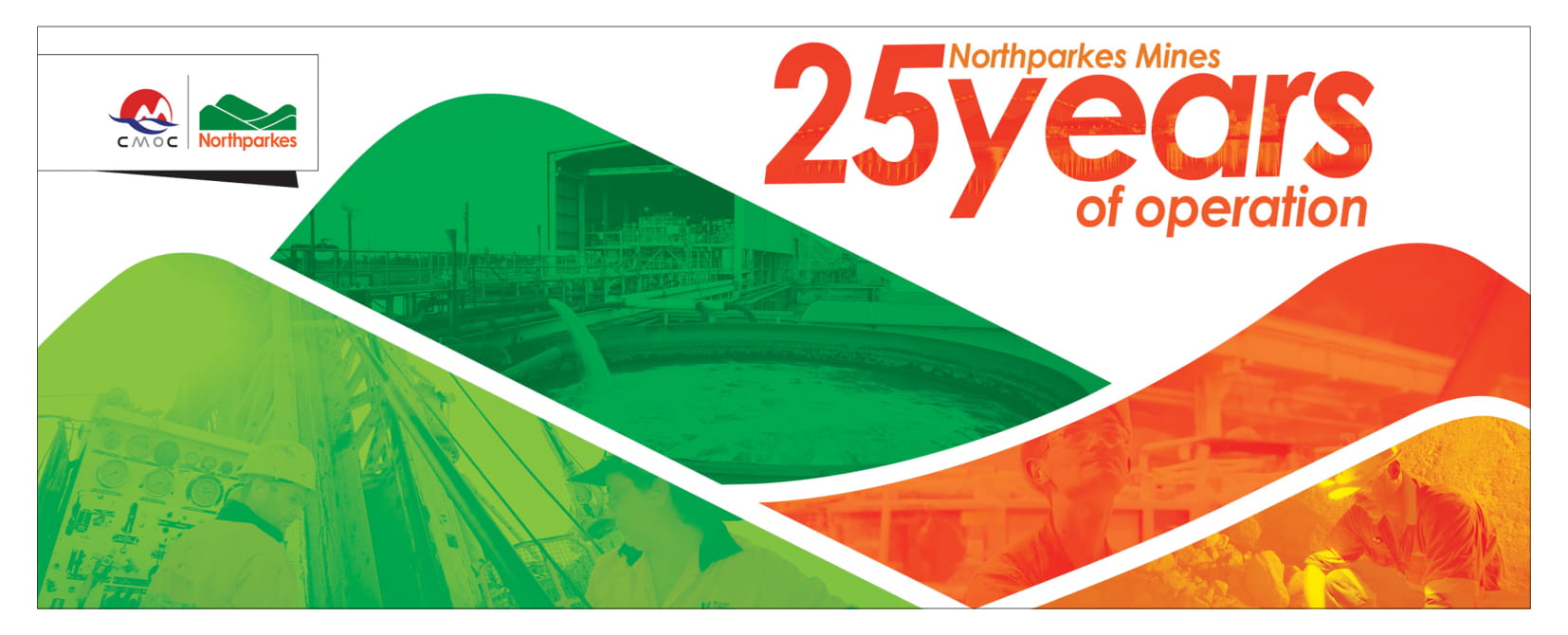 Working Together For 25 Years
Spinifex Recruiting – still known to locals as GWS Personnel – is renowned for having a mutually beneficial working relationship with Northparkes Mines.
What is lesser known is that Northparkes Mines was Spinifex Recruiting's very first client some 25 years ago.
"I founded GWS Personnel in April 1994 and negotiated the Northparkes contract. We are very proud that they continue to be a prestigious client of ours after 25 years and that our strong relationship continues as Spinifex Recruiting," said Peter O'Donnell.
Spinifex Recruiting can be found in many departments of Northparkes Mines and have been heavily involved in various projects.
Some of these include the Employment Program with Greencorp, and working on both the Tunnel Boring and Open Cut Projects.
Spinifex is also proud to have been involved in assisting in the Integrity Project that advocated in supplementing the gender percentage ratio on site, the ongoing relationship with the Wiradjuri Executive Committee and more recently the Ventilation Project.
"It is great to see many of our placements successfully transitioning to Northparkes gaining full time employment. Many commenced with GWS on site and continue to be still at Northparkes!" said Recruitment Consultant Wendy Cheney.
The entire Spinifex team, past and present, would like to congratulate Northparkes on their milestone – "… here's to 25 more!"
Commitment To Improvement And Community 
Northparkes is the world's most automated  underground block-cave mine. This achievement has been five years in the making and takes people out from underground allowing them to control the loaders from an airconditioned room on the surface.
"We are committed to continuous improvement. We embrace technology, adapt quickly and find new and smart ways of doing things," said Managing Director Hubert Lehman. "We will also continue to focus on our commitment towards our local communities as we strive towards achieving our vision of a century of mining together."
For over two decades, Northparkes has helped with the growth of the Parkes and Forbes Shires. Through salaries, funding programs, Northparkes has been able to deliver improved outcomes that have made a lasting difference to the communities of Parkes and Forbes.
"The support and encouragement of our community, in particular both Parkes and Forbes Shire Councils, has been instrumental in our success. We are extremely proud of the positive and supportive relationships that have been built over the years. I would like to formally extend my thanks to both the local communities of Parkes and Forbes for their continued support over the past 25 years," said Hubert.
"I have always been incredibly impressed with the passion and the drive of the people who come to work here each and every day. To all the people who work here today and to those that have come and gone, each and every one of you have played an integral part in what we are celebrating.
The people are what make Northparkes the place it is today!"
Earlier this year, Northparkes announced the approval of the E26 Lift 1 North Project and the Expansion Project. A total of $300M will be invested in Northparkes over a threeyear
period to support these projects. This investment demonstrates CMOC's confidence in the sustainability and longevity of Northparkes.