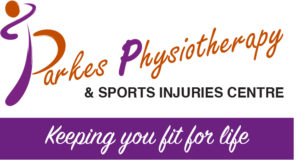 Osteoarthritis
Osteoarthritis is the most common cause of disability and decreased mobility in older people. It can also occur in younger or middle-aged people, mostly those who have injured their joint earlier in life.
It mostly affects the articular cartilage (the cartilage covering the ends of the bones) of a joint. The cause of osteoarthritis has often been attributed to "wear and tear" but this can be misleading. Joint cartilage actually requires regular movement to remain healthy. In healthy joints, there is a balance between degeneration and regeneration of the articular cartilage. When degeneration exceeds regeneration, the cartilage thins and may even crack causing the bones to rub together. Cartilage, however, needs some load to regenerate. Healthy loads need to be applied to joints for cartilage recovery.
In the more advanced stages of osteoarthritis the articular cartilage disappears and the two bone surfaces begin to touch. This causes pain, swelling and increased heat in the joint due to inflammation. Trying to protect itself, the body produces more bone at the joint edges and osteophytes (jagged bits of bone) form. As the soft tissues around the joint, including ligaments and muscles, become affected the joints become looser and the muscles tighten to
compensate. This leads to even more pain and often joint deformity.
Currently there is no proven way of curing cartilage loss. Treatment is aimed at reducing symptoms and improving function of the joint. Regular movement and strengthening the muscles around the joint helps to reduce joint laxity and keep the remaining cartilage healthy. Maintaining a healthy weight reduces the load on weight bearing joints therefore decreasing the rate of cartilage breakdown.
For the fitness of you.
Linda Reilly