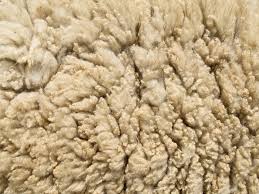 This week's market continued to decline; however, the losses were not as extreme. By the close of trade the NRI had lost 17 cents to finish at 1521.
Buyers continued to seek out the better style lots, resulting in minimal change for those types. Non-mulesed wool continued to attract strong competition, maintaining a healthy premium over similarly specified wools (as much as 200 cents clean for selected lots). However lesser style wools and those with poor additional measurements, lacked the same demand resulting in general losses of 50- 80 cents.
Oddments also suffered losses this week, with all types and descriptions generally falling by 80-120 cents. Crossbreds were the only sector to record increases, with 26 to 28 micron generally gaining 25-40 cents (it was these gains that prevented the NRI from recording a larger fall).
Despite the general reductions, more sellers were willing to accept the current level, as the national passed in rate reduced to 16.1% (compared to 35.3% the previous week).
Source: AWEX