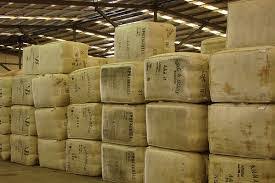 General increases of 20 – 50 cents were enjoyed across the entire merino fleece offering, pushing the NRI up 9 cents, to close at 1902 cents. VM levels continue to increase, with FNF wools currently representing just over half of the fleece offering, resulting in increasing premiums, compared to similar wools carrying more fault.
The skirting market went against the trend of the fleece. Losses were felt across all microns, generally between 20 and 30 cents, with wools carrying less than 2.0% least affected.
The oddments market followed a similar path, with higher VM lots the hardest hit as buyers favoured the lower VM types. Prices were generally reduced by 20 – 40 cents, pushing the carding indicators down by an average of 23 cents.
The crossbred sector rose for the third consecutive week, with gains of 5 – 20 cents felt across the board. Main buyer
interest was focussed on better prepared lines, and as a result these wools enjoyed the greatest competition.
Source:AWEX