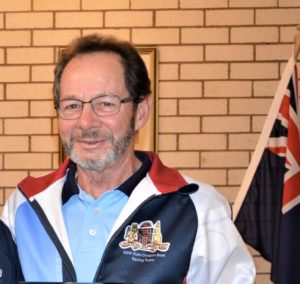 How long have you lived in Parkes and what do you like most about living here? I partly completed my apprenticeship in Parkes in the mid-Sixties and came back here to live 28 years ago. Parkes ticks a lot of boxes for me. A friendly, go ahead town with a very cooperative and proactive Council and it is where I met my soul mate.
Where do you work or what do you do currently and what do you enjoy about it? I no longer work but I get a lot of satisfaction tutoring kids in maths and English. I also enjoy setting up the necessary equipment for our new Parkes Dragon Boat Club to get us on the water.
What do you do in your spare time and on weekends? Recently I have proudly helped to establish the Parkes Dragon Boat Club. It goes without saying that on weekends I will be out on a waterway (mostly the beautiful Lake Endeavour), either steering or paddling a dragon boat.
What are you really good at? My wife thinks I am good at everything, probably because I built her a castle in our back yard. I guess for my age I must be ok at dragon boating as I made the Western NSW team for the nationals this year.
If you could have a superpower what would it be? If I were blessed with a superpower it would be to heal all chronic pain sufferers and house all homeless people.
What is your pet hate? I have no time for litterbugs or smokers who toss their bumpers on the ground or in the gutter.