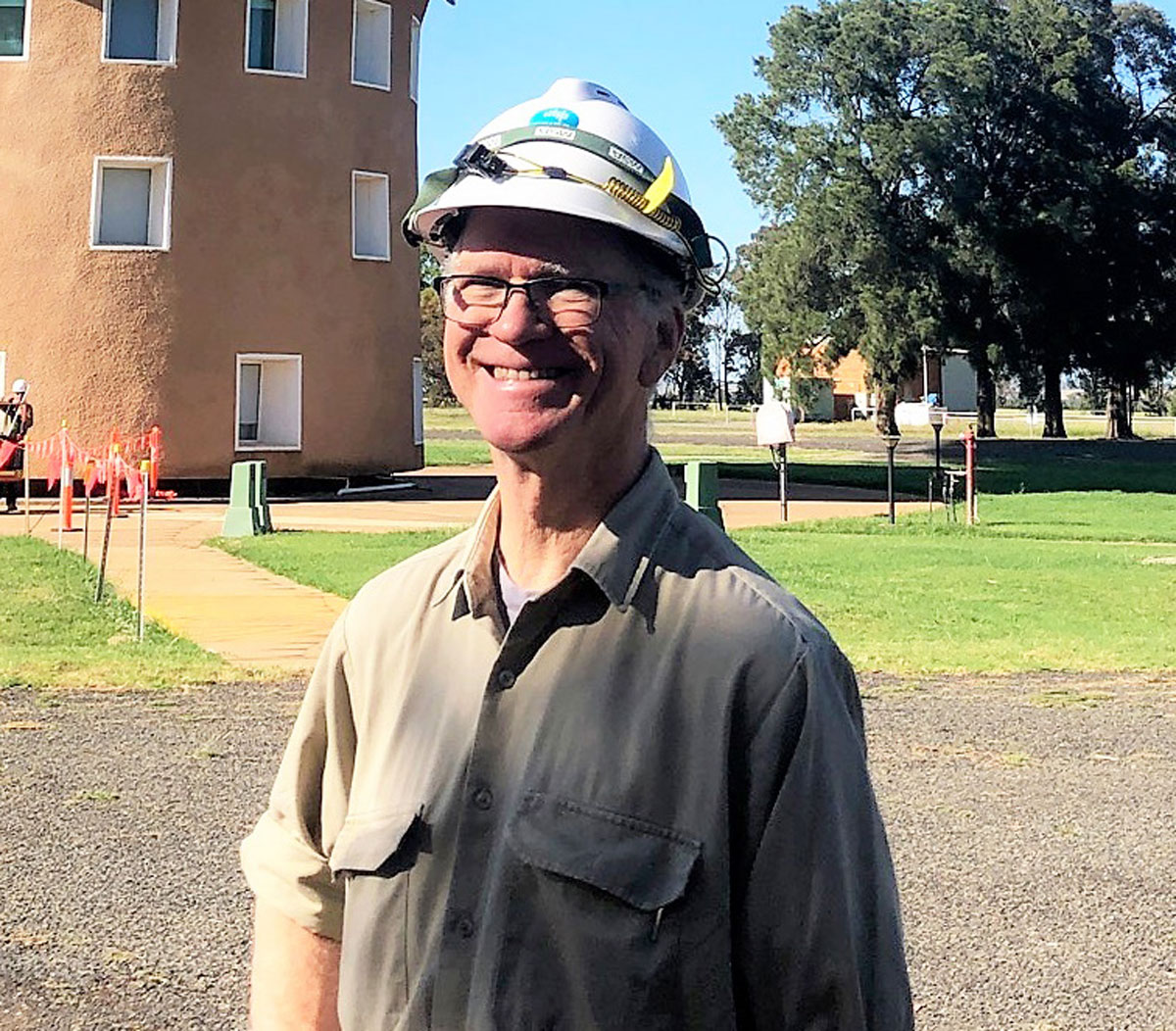 How long have you lived in Parkes and what do you like most about living here? I've been here for almost 27 years. It's a great place to raise a family, with wide open spaces and good people! I especially enjoy the easy access to the airport and the great conditions for flying!
What is your favourite thing about your working life? They're a great bunch at the Parkes radio telescope, and I feel lucky to be part of the team. The scientists who come from all over the world often operate on a different plane to the rest of us, but even so, it's great to know we've contributed in some way to their important work by keeping the observatory up to date and running as it should!
If you could live anywhere, where would it be? Right here, right now (in Parkes)!
What makes you laugh the most? Time spent with good friends.
If you could choose to do anything for a day, what would it be? Dancing to live music with my bride.
If you could go back in time, what year would you travel to and why? My dad died when I was pretty young and I feel like I never really got to know him. I'd return to 1982 and my childhood home and have a long talk with him – I have so many questions.
If you were ruler of your own country what would be the first law you would introduce? Free craft beer for all!
Do you believe in random acts of kindness and which is your favourite one? Nah, I just think if you see someone having a bad day or in need of help, you should respectfully offer a hand.
What is one thing you will never do again? I once found myself alone on a cliff face, just holding on with my fingers and toes. When I decided I couldn't go any further forwards, I looked back and decided I definitely couldn't go that way either. That's when I started thinking about my wife and kids waiting at home…