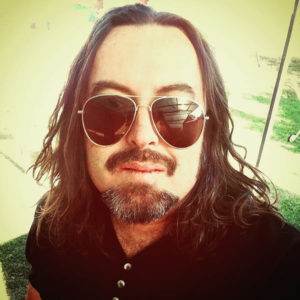 Dane Millerd
How long have you lived in Parkes and what do you like most about living here?
I currently live in Forbes but work in Parkes when I am not travelling for my other roles. I love how central it is to everywhere and there are some amazing people.
Where do you work or what do you do currently and what do you enjoy about it? I work as a freelance multi-media specialist and filmmaker, but also in media and communications with Currajong Disability Services.
What do you do in your spare time and on weekends? If I am not working on film projects I can usually be found playing with my kids, playing guitar, writing, drawing or spending time with my wife, family or friends.
What are you really good at? Drawing, writing and storytelling. I am sure I have other talents but that's up to others to decide.
If you could have a superpower what would it be? If I say I want to be Batman does that count? Is being bitten by a bat a superpower or a pre-cursor to the Hendra virus? Lol
What is your pet hate? I have a few pet hates. The biggest would be people who don't learn from their mistakes or people who only hear and don't listen.
Tell us about your best holiday. Best holiday outside my honeymoon was a bucks party holiday in the US for two weeks all expenses paid. It included NBA games, NFL, Yosemite, LA, San Fransisco and Las Vegas. Hard to beat.