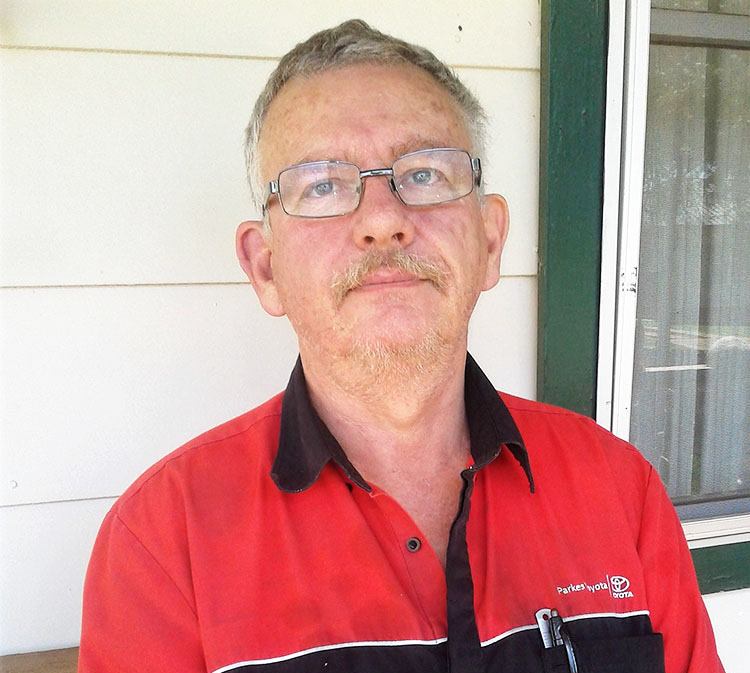 How long have you lived in Parkes and what do you like most about living here? On and off since 1969. I moved back about seven years ago. I like the friendly people and fairly laid-back atmosphere.
Where do you work or what do you do currently and what do you enjoy about it? I'm a mechanic at Parkes Toyota. I get enjoyment out of the variety of work and working with good people.
What is your favourite thing to do when you have free time? Watching videos and reading books on science fiction.
What makes you proud? Parkes Shire Concert Band achieving awards.
If you could be an animal which one would you choose, and why? An eagle, because I reckon they're king of the skies.
What is your all-time favourite movie, song and/or book, and why? Hitch Hiker's Guide to the Galaxy. It is humorous and touches on many idiosyncrasies of the human race.
Tell us about your best holiday. Family holiday to central Australia.
What is on your bucket list? To go to Scotland to catch up with family there.