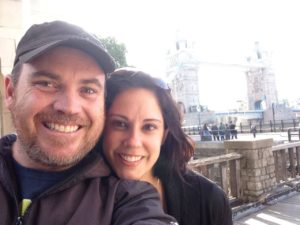 How long have you lived in Parkes and why do you like living here? In total I've lived here for about 30 years. It's a great place for kids to grow up and experience the wide-open spaces.
Where do you work and what do you enjoy about your work? Parkes Christian School. I love seeing kids get interested in classic texts like Hamlet and The Great Gatsby.
What do you do to unwind after work or on weekends? I have done a lot of M&D shows. I'm hoping to see the Eels win a premiership one day and I love hanging out with my family. (Greg currently plays the lead male role of Franklin Hart in 9 to 5 The Musical at the Little Theatre – Ed.)
What are you really good at? Quoting Star Wars.
If you could have a super power what would it be? I don't think I'd want one. Batman is the best superhero and he has no powers.
What is your pet hate? Being late.
Tell us about your best holiday ever? I took my wife to London and Paris for her 30th birthday. Seeing the smile on her face when we visited some of her favourite places made it pretty special.