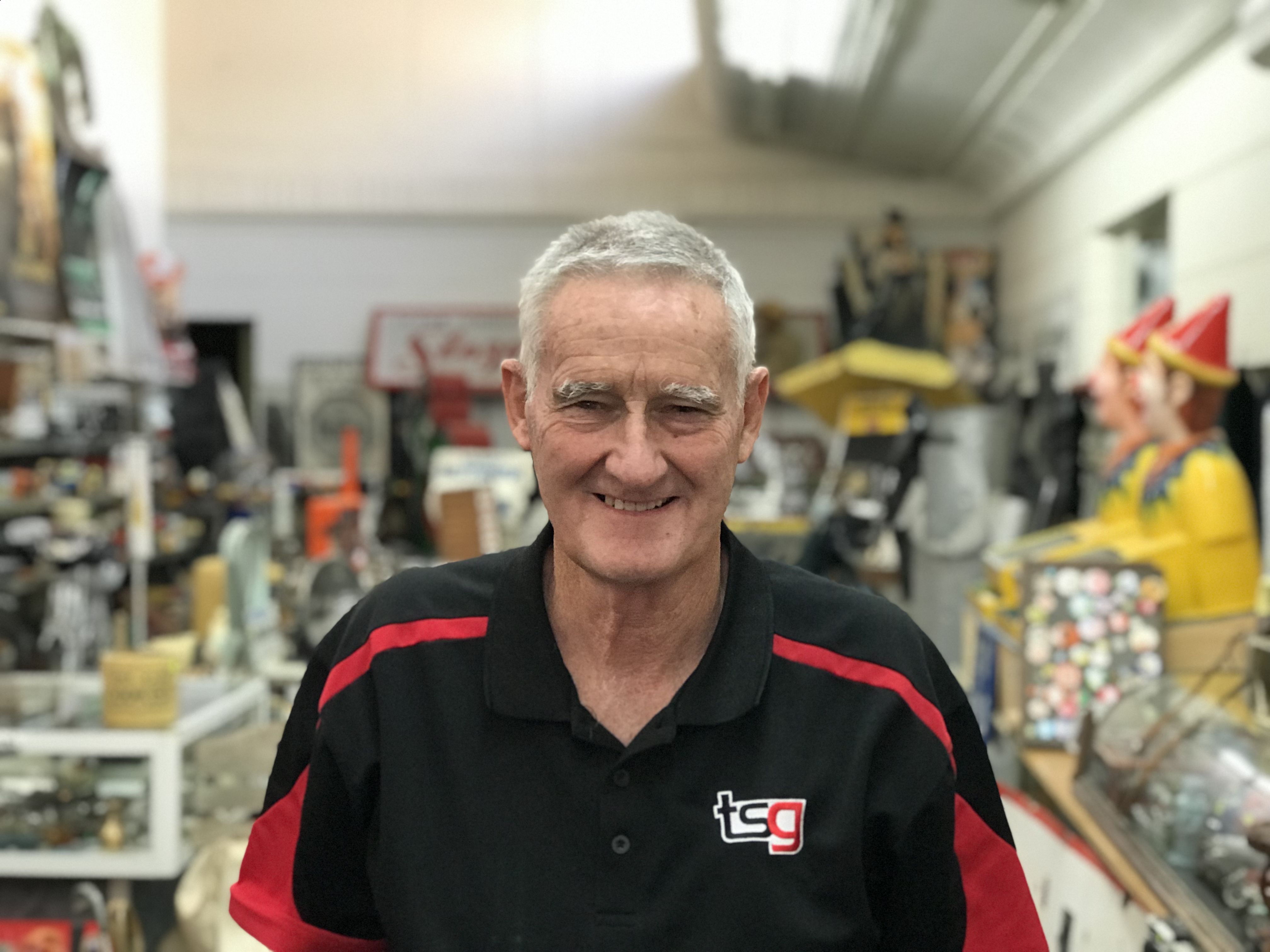 How long have you lived in Parkes and what do you like most about living here? I've lived in Parkes all my life – a great family town.
Where do you work or what do you do currently and what do you enjoy about it? I am basically semi-retired, but still working with my wife, son and daughter in-law. Loved the video shop when it was operating, now we run TSG Parkes and Forbes and Network Video Forbes.
What is your favourite thing to do when you have free time? I enjoy the occasional round of golf, like reading and watching movies, and am satisfied with gardening when I do it, which isn't often enough.
What makes you proud? I'm proud when I finish a task successfully, I'm proud of our children and grandchildren and I'm proud of my wife.
If you could be an animal which one would you choose, and why? I'm not an animal person.What is your all-time favourite movie, song and/or book, and why? My favourite all time movie is Bad Day at Black Rock (Spencer Tracy), but a more recent one is Leap Year, a rom com.
Tell us about your best holiday. I would say my best holiday was when our son was posted to Belgrade and we toured through some of the eastern European countries.
What is on your bucket list? I'd like to travel and see more of Australia.