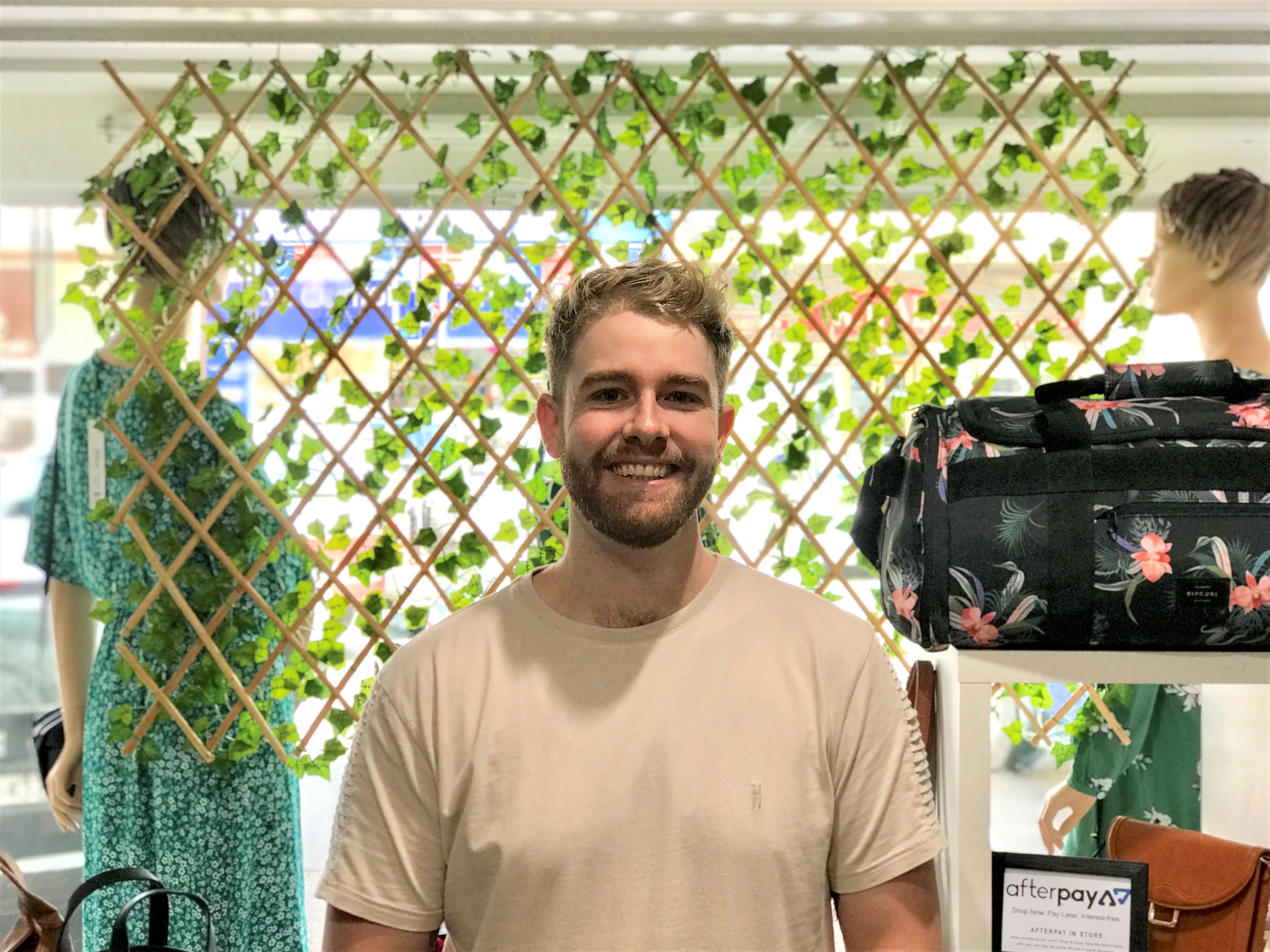 How long have you lived in Parkes and what do you like most about living here? I have lived in Parkes my whole life. I love the sense of community and being close to family and friends.
Where do you work or what do you do currently and what do you enjoy about it? I have worked at Byrne Clothing for over nine years and love it! I work with a bunch of total legends who are dedicated to making every day enjoyable while delivering a high standard of product quality and knowledge.
What is your favourite thing to do when you have free time? Spending time with family and friends, playing cricket with the Honey Badgers, playing drums and watching basketball.
What makes you proud? To be my mother's son. Sharon is an incredibly strong, kind, loving and generous human that inspires every part of my life. Watching my son, Kyuss, learn, grow and create makes me immensely proud.
If you could be an animal which one would you choose, and why? Does a Wookie count? Tearing round the galaxy with Han Solo would be epic! If not, a tiger… they are pretty epic.
What is your all-time favourite movie, song and/or book, and why? Movie: Mad Max Fury Road – the cinematography, the score, the acting. It's just perfect. Closely followed by Blade Runner 2049, Empire Strikes Back, Ironman and Endgame. Song: Muse – Knights of Cydonia. It's just an epic, climatic masterpiece. Book: Lord of the Rings Trilogy.
Tell us about your best holiday. Close call between Europe and the USA, but I have to go with America. As a huge Lakers fan, seeing them play, plus ice hockey, Broadway shows, Disneyland, Vegas, Grand Canyon, Food…the food…yep… USA.
What is on your bucket list? Be an awesome dad and husband; travel China, Japan, Peru and Iceland; live to experience scientific evidence of extraterrestrial life; go to Coachella.