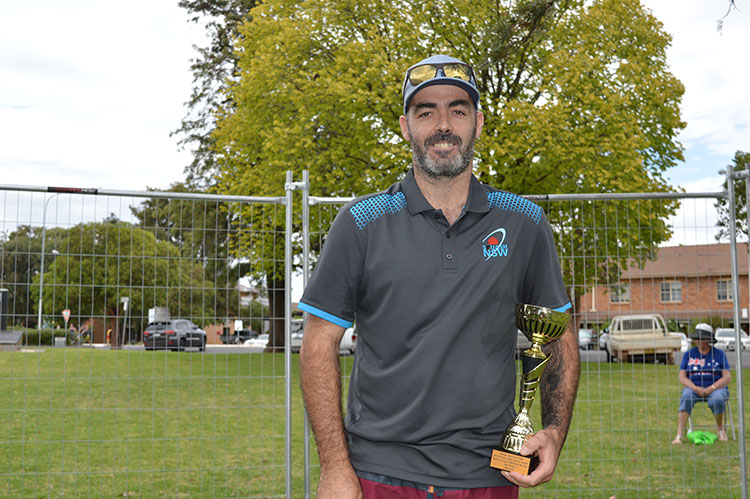 How long have you lived in Parkes and what do you like most about living here? I moved to Parkes in 1994. I was born in Roma, Queensland, lived in Cobar before moving to Parkes. I like country living, not the hustle and bustle of the city.
What is your favourite thing about your working life? My wife and I run the squash centre and I also have my own fibreglass business. With squash, I enjoy coaching and meeting lots of people each day. With fibreglassing, it would be making over pools and seeing a big difference in the before and afters.
If you could live anywhere, where would it be? I am pretty happy living in Parkes.
What makes you laugh the most? With three kids aged 11, 7 and 3 – conversations are pretty funny most days in our house.
If you could choose to do anything for a day, what would it be? My son, Henry's dream is to play squash on the glass court in front of the pyramids in Egypt. I'd probably offer to be his hitting partner.
If you could go back in time, what year would you travel to and why? 2011 – I rolled my ankle picking up the ball in the Squash Club Championships semi-final. If I could redo that one – I haven't lived that match down!
If you were ruler of your own country what would be the first law you would introduce? Probably work weekends and have weekdays off.
Do you believe in random acts of kindness and which is your favourite one? I believe in trying to do the right thing all the time.
What is one thing you will never do again? Lose a squash match against Richard King – he only beat me by default in 2012 and hasn't let it go!