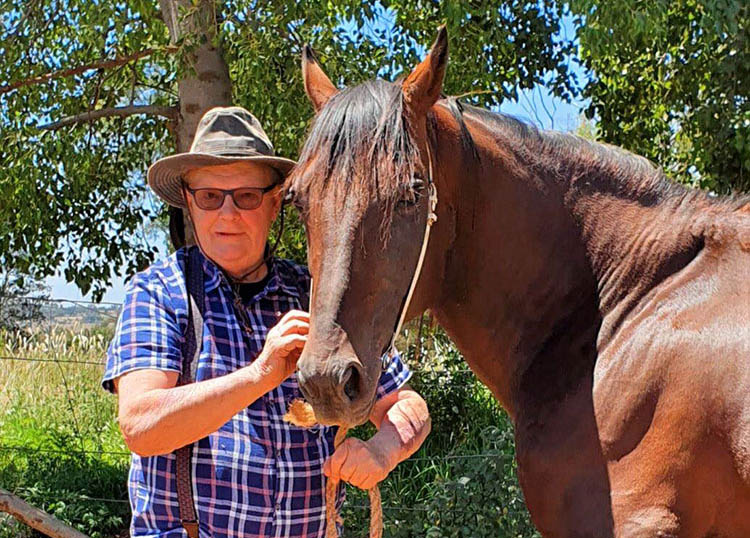 How long have you lived in Parkes and what do you like about living here? I came to Parkes as a cadet journalist on the Champion Post in 1964. Met my wife Janice and have lived at the same address for 46 years. Our sons Sean and Liam were born here and we have three beautiful grandchildren here.
What is your favourite thing about your working life? As a journalist, covering local, state and federal issues. As a writer winning the Banjo Patterson open poetry competition, and as a horse breeder producing Australian Grand circuit champion pacer Sunshine Band, Group 1 NSW Trotting Oaks winner Riegle Anne, and Central Districts horse of the year, our galloper Solid Mandala.
If you could live anywhere, where would it be? New Zealand or Ireland.
What makes you laugh the most? Ronnie Barker and Emrys Cassidy telling stories.
If you could choose to do anything for a day, what would it be? Get back my licence and drive a Kia Stinger GT – within the speed limit of course – and simultaneously save the world from COVID-19 and the Donald!
If you could go back in time, what year would you travel to and why? To 1835 Ireland to tell my great, great grandfather Thomas to stay away from horses… they can get you hung or transported.
If you were ruler of your own country what would be the first law you would introduce? Following the latest cricket result, I would not allow the Indian cricket team in my country!
Do you believe in random acts of kindness and which is your favourite one? I was struggling on steps recently when my two-year-old granddaughter Tully, unasked and uncoached, took my hand and led me to safety.
What is one thing you will never do again? Fall off a bullock at Casino Bushman's Carnival, or take a perilous ride on the Gravitron at the Parkes Show.